Signature Market
Roasted Lotus Seeds
(100g)
Selling : RM 18 (Save 10%)
(
log in
for member pricing )
Natural
About This Product
Rising above the water, the elegant lotus raises its delicate buds towards the sky as it unfurls high above the murky depths of the water. Hidden within the delicate petals is a pod filled with lotus seeds, a protein-rich seed packed with plenty of essential B vitamins (particularly folate and vitamin B12) and minerals such as magnesium, potassium and phosphorus. Like most dicotyledonous plants, lotuses bear seeds that are free from gluten, making them great snacks even for those with gluten intolerance. Prepared with no added salt, sugar or additives and roasted at low temperatures to retain as much of its nutrients as possible, our Roasted Lotus Seed snack is a wonderful alternative to the usual nuts and trail mixes, offering a cleaner tasting flavour with a mildly bitter aftertaste that some may find enticing. Often included in Asian cuisine, lotus seeds are said to help manage diabetes, support gut and cardiovascular health, slow down the ageing process and maintain healthy blood pressure levels.
Country of Origin: Malaysia
Ingredients
Lotus Seed, Vegetable Oil.
Storage Instructions
Store in an airtight container or in its original resealable bag to maintain freshness. Keep in a cool, dry place. Avoid exposure to sunlight or excessive heat.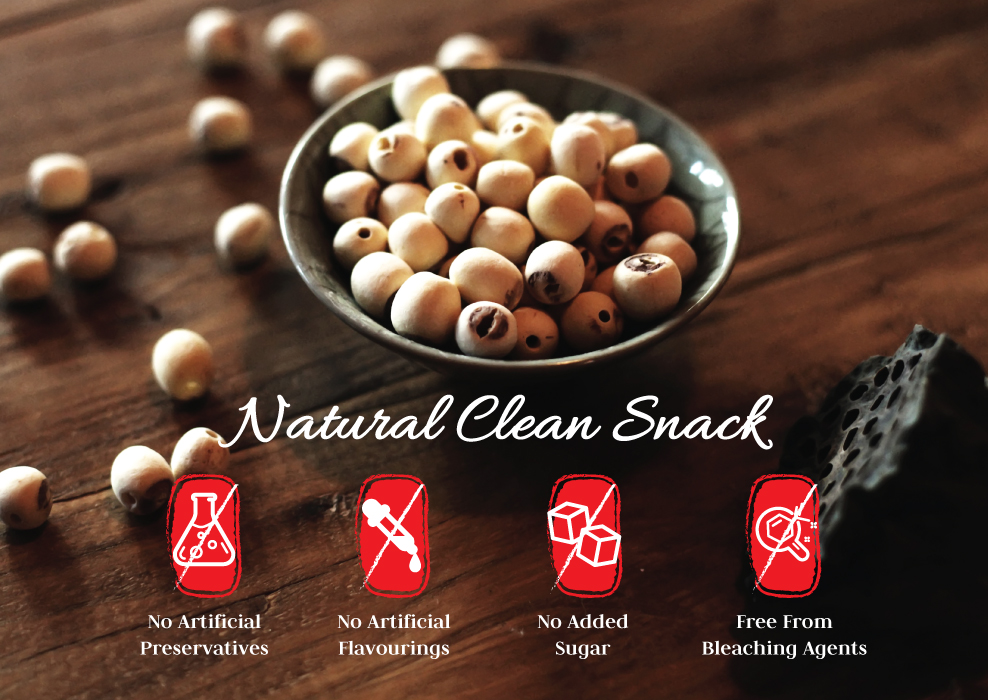 Related Products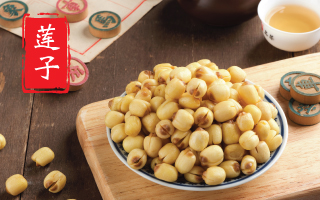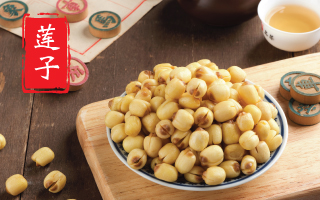 Roasted Lotus Seeds
(100g)