Free Triple Butter Cookies Set with any purchase*
Signature Market
Dried Red Dates (新疆紅棗)
(200g)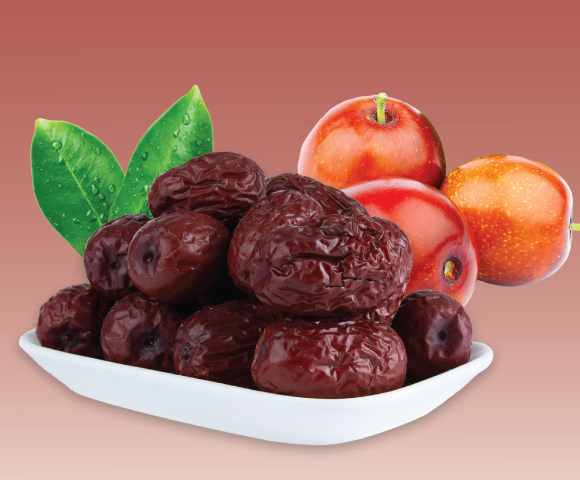 Retail : RM 20
Member : RM 12 (Save 40%)


About This Product

Sweet and chewy, dried red dates are truly jewels of the east with their delicious natural flavour and nutritious vitamin-rich flesh. Used to sweeten smoothies, baked goods and even porridge, red dates are believed to be beneficial for strengthening the Qi, nourishing blood and fortifying the spleen and stomach when used in traditional Chinese medicine. Our Dried Red Dates are made from Grade AA Super Size dates to give you a bigger, plumper date for your snacking pleasure. Our Dried Red Dates are made only from the freshest, premium contain no artificial flavourings, colourings or preservatives so don't fret about hidden calories or additives.

Country of Origin: Xinjiang China

Ingredients
Red Date.

Allergy Information
-None-

Certified Halal
This product has been certified as halal by JAKIM.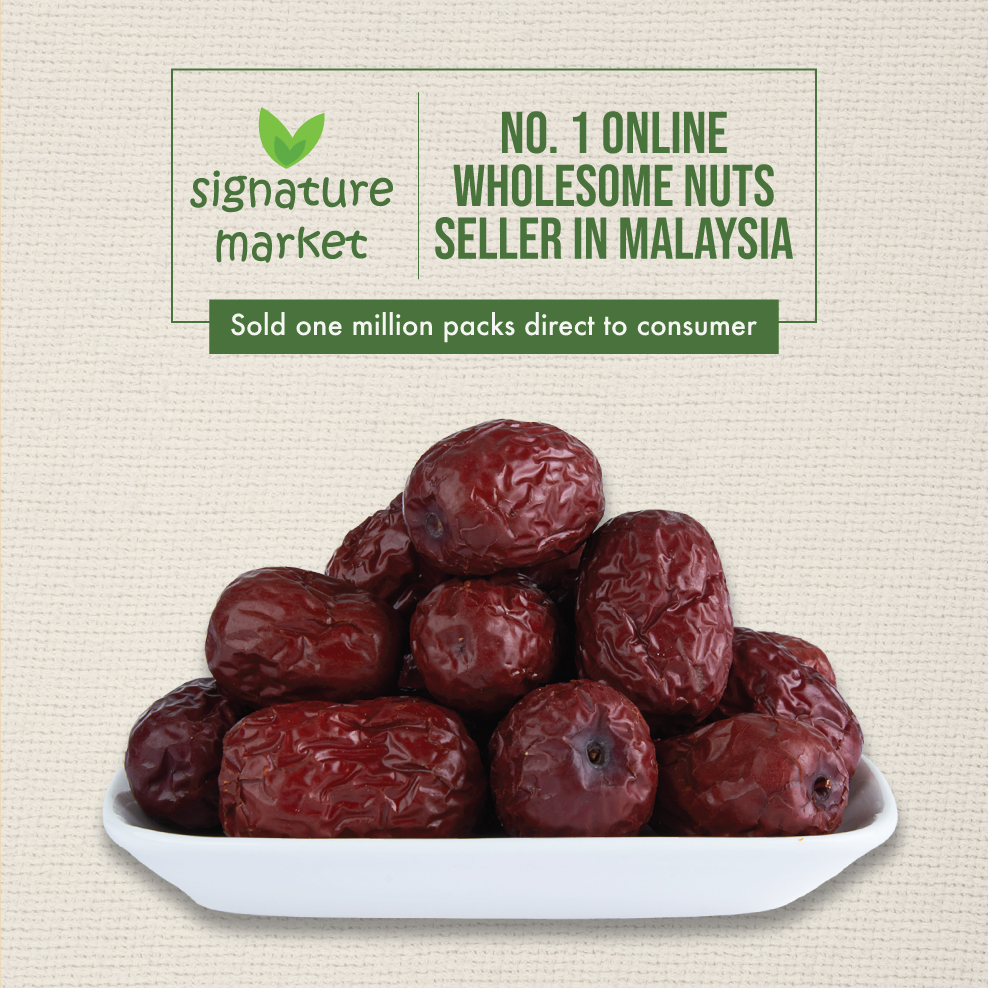 Related Products
Ratings & Reviews
Share your feedback by reviewing this product. Help other shopper decide whether it's right for them.
sug********************* from wilayah persekatuan, Kuala Lumpur | Posted 1 month ago
KHO* P G from Cheras, Kuala Lumpur | Posted 2 months ago
Eating without stopping
Big with natural taste.
Kha********** K from Bintulu, Sarawak | Posted 2 months ago
Aim* N M S from Merlimau, Melaka | Posted 3 months ago
Perfect
The dates sweet and look new.
Nur****** N B Z from Bandar Tenggara, Johor | Posted 3 months ago
Nur****** N B Z from Bandar Tenggara, Johor | Posted 3 months ago
Delicious
Other than nutritious, it's also delicious. It's my favorite anyway, so..🤭
LOW C W from muar, Johor | Posted 4 months ago
GOOD
fast delivery, good taste
LOW C W from muar, Johor | Posted 5 months ago
GOOD
super fast delivery, good packing
Leo** L C from Kuala Lumpur, Kuala Lumpur | Posted 5 months ago
Est*** L from Petaling Jaya, Selangor | Posted 6 months ago
Red dates
Acceptable though it's smaller in size than my expectation
Sha**** n from Kajang, Selangor | Posted 7 months ago
Lim M C from Petaling Jaya, Selangor | Posted 7 months ago
Fresh
Well packed and fresh
phe** c from KOTA KINABALU, Sabah | Posted 8 months ago
Nice
i can eat this straight after open the sealed bag
Dried Red Dates (新疆紅棗)
(200g)