Signature Market
American Ginseng Root Soup(洋参须汤)
(125g)
Selling : RM 17.9 (Save 50%)
(
log in
for member pricing )
Herbal Soup
About this product
Country of Origin: China
Getting tired easily? Wanna boost up your immune system while enhancing beauty?
Delay no more! Grab yourself a American Ginseng Root Soup today. It helps you to replenish blood & get you back on track! With nourishing herbs & nutritious American Ginseng, you can enjoy this bowl of delicious soup while also revitalize yourself.
Benefits of Product
- Boost Immunity System
- Beauty Enhancement
- Liver & Kidney Nourishing
Serving Portion:
3 - 4 servings.
Instructions to Serve:
1. Blanch chicken meat in boiled water (
chicken is optional ingredient, choose any meat of your preference, or include no meat in the soup. The choice is all yours
).
2. Pour the soup pack ingredients and meat into a pot of water (2 litres), and bring to boil with high heat.
3. Once the soup is boiled, lower the heat and allow it to continue to cook for another 1 hour 30 minutes.
4. Season with salt according to your preference, and let it cook for another 10 minutes before serving.
Ingredients
Red Dates(紅棗), Fragrant Solomonseal Rhizome(玉竹), Chinese Yam(山藥), Radix Astragali(黄芪), Chinese Ping Pian(平片), Wolfberry(枸杞), American Ginseng Root(洋參須).
Storage
Store in refrigerator (0°C – 4°C) upon received to maintain the freshness.
Related Products
Related Blogs
Ratings & Reviews
Share your feedback by reviewing this product. Help other shopper decide whether it's right for them.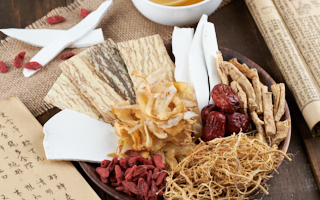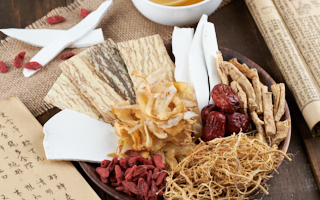 American Ginseng Root Soup(洋参须汤)
(125g)