Free Heart of Spring Bamboo Bowl*

About This Product

Stress affecting your immune system and complexion? Feeling lethargic all the time? Sounds like you need a nourishing tonic such as our American Ginseng Root Soup to get you back on track! Renowned for its stimulating and immune-boosting properties, American Ginseng helps strengthen your immune system, replenish blood supply (psst...it's great for reducing post-menstrual blood loss!), regulate blood sugar levels and revitalise your body. We've combined it with several other beneficial traditional Chinese herbs for a wholesome soup that will gently help restore your body's balance from within.

Country of Origin: China

Serving Portion:
3 - 4 servings.

Instructions to Serve:
1. Blanch chicken meat in boiled water (chicken is optional ingredient, choose any meat of your preference, or include no meat in the soup. The choice is all yours).
2. Pour the soup pack ingredients and meat into a pot of water (2 litres), and bring to boil with high heat.
3. Once the soup is boiled, lower the heat and allow it to continue to cook for another 1 hour 30 minutes.
4. Season with salt according to your preference, and let it cook for another 10 minutes before serving.

Ingredients
Red Dates(紅棗), Fragrant Solomonseal Rhizome(玉竹), Chinese Yam(山藥), Radix Astragali(黄芪), Chinese Ping Pian(平片), Wolfberry(枸杞), American Ginseng Root(洋參須).

Allergy Information
Pregnant women should get a physician's advice before ingesting herbal teas and remedies.

Storage
Store in refrigerator (0°C – 4°C) upon receiving to maintain freshness.


Buy 1 Rebate RM 0.20
Related Products
Ratings & Reviews
Share your feedback by reviewing this product. Help other shopper decide whether it's right for them.
Jan* J from Kota Samarahan , Sarawak | Posted 1 week ago
Regret
Im regret i didn't buy 2 packets.. Will repeat order
MEI** L from PETALING JAYA, Selangor | Posted 1 month ago
Great taste
Great taste and healthy
Lee L E from Bukit Mertajam, Penang | Posted 2 months ago
Item received in good condition
Good herbs packing in good condition
Ali*** T from Cheras, Kuala Lumpur | Posted 2 months ago
Value for money
Parcel received in good condition and well packing. 2nd repeated purchase 👍
Ho P K from Pahang, Kuala Lumpur | Posted 2 months ago
Tan P T from Kuala Lumpur , Kuala Lumpur | Posted 3 months ago
Yap H N from Subang USJ, Selangor | Posted 4 months ago
Replenish
Good for busy schedule people for a good rejuvenate internally
Flo***** C from Kuala Lumpur, Kuala Lumpur | Posted 4 months ago
Good product
There is no expiry date on the package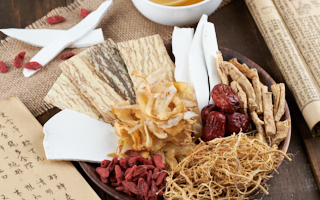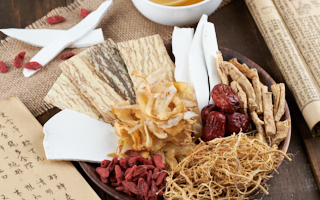 American Ginseng Root Soup(洋参须汤)
(125g)