Free Delivery + Lifetime Membership

About This Product

If you had to rank how your body feels on a scale of one to ten, what would be your number? If you're feeling anything less than a ten, then let our Ten Herbs Soup restore your body's balance with its nourishing brew of traditional Chinese herbs. If a sickly pale complexion, dizzy spells, lack of appetite and cold chills are a daily constant, then our Ten Herbs Soup is the solution to your problem. Made from a special combination of traditional Chinese herbs, this soup helps eliminate feelings of lethargy and other symptoms that result from an imbalance of nutrients. Restore your body's vitality, improve your metabolism and retain the glow of youth for longer with the anti-ageing properties of this antioxidant-rich soup.

Country of Origin: Malaysia

Serving Portion:
3 - 4 servings.

Instructions to Serve:
1. Blanch chicken meat in boiled water (chicken is optional ingredient, choose any meat of your preference, or include no meat in the soup. The choice is all yours).
2. Pour the soup pack ingredients and meat into a pot of water (2 litres), and bring to boil with high heat.
3. Once the soup is boiled, lower the heat and allow it to continue to cook for another 1 hour 30 minutes.
4. Season with salt according to your preference, and let it cook for another 10 minutes before serving.

Ingredients
Rhizoma Lingustici Chuan Xiong (川芎), Chinese Angelica(當歸), Largehead Atractylodes Rhizome(白朮)、, White Peony Root(白芍), Liquorice Root(灸甘草), Adhesive Rehmannia Root Tuber(熟地), Membranous Milkvetch Root(北芪), Black Date(黑棗), Wolfberry(枸杞), Indian Buead Tuckahoe(茯苓), Pilose Asiabell Root(紋黨).

Allergy Information
Pregnant women should get a physician's advice before ingesting herbal teas and remedies.

Storage
Store in refrigerator (0°C – 4°C) upon receiving to maintain freshness.


Buy 3 Get Free Gift
Related Products
Ratings & Reviews
Share your feedback by reviewing this product. Help other shopper decide whether it's right for them.
Won* B H from Shah Alam, Selangor | Posted 2 months ago
Ten Herbs Soup
Nice packaging
ER J L from WPKL, Kuala Lumpur | Posted 3 months ago
LOW C W from muar, Johor | Posted 3 months ago
GOOD
fast delivery, good taste
Jas*** from Batu caves, Selangor | Posted 4 months ago
CHI** Y C from Pulau Pinang, Penang | Posted 4 months ago
Fast delivery
1st time order
Cha**** T from Jelutong, Penang | Posted 4 months ago
Fast delivery
Fast delivery
Lee L E from Bukit Mertajam, Penang | Posted 4 months ago
Item received in good condition
Good herbs packing in good condition. I like the taste too
Tan P T from Kuala Lumpur , Kuala Lumpur | Posted 5 months ago
Yap H N from Subang USJ, Selangor | Posted 7 months ago
Replenish
Good for busy person like me. Just dump everything into a pot and boil.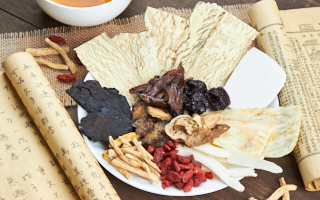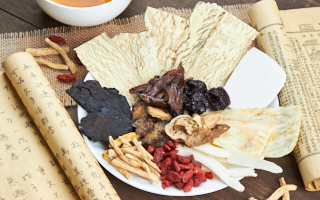 Ten Herbs Soup(十全大補湯)
(117g)