Free Delivery + Lifetime Membership

About This Product

A lack of iron in your body can be a real downer, particularly for your energy levels. Not only do you feel lethargic and get fatigued faster than usual, sudden headaches and dizzy spells may also add to the list of health issues your tired body has to deal with. Don't want to deal with taking nasty pills and supplements every day? Try our Replenish Herbal Soup instead! Made with a blend of traditional Chinese herbs and iron-rich black beans, it's a delicious way to replenish your body's depleted store of essential nutrients. Our Replenish Herbal Soup comprises herbs that specifically aid in revitalising your body by replenishing blood (particularly post-menstrual cycle), nourishing your liver and kidneys as well as slowing down the ageing process.

Country of Origin: Malaysia

Serving Portion:
3 - 4 servings.

Instructions to Serve:
1. Blanch chicken meat in boiled water (chicken is optional ingredient, choose any meat of your preference, or include no meat in the soup. The choice is all yours).
2. Pour the soup pack ingredients and meat into a pot of water (2 litres), and bring to boil with high heat.
3. Once the soup is boiled, lower the heat and allow it to continue to cook for another 1 hour 30 minutes.
4. Season with salt according to your preference, and let it cook for another 10 minutes before serving.

Ingredients
Adhesive Rehmannia Root Tuber(熟地片), Liquorice Root(灸甘草), Black Date(黑棗), Black Bean(黑豆), Membranous Milkvetch Root(北芪), Chinese Angelica(當歸), Wolfberry(枸杞).

Allergy Information
Pregnant women should get a physician's advice before ingesting herbal teas and remedies.

Storage
Store in refrigerator (0°C – 4°C) upon receiving to maintain freshness.


Buy 3 Get Free Gift
Related Products
Ratings & Reviews
Share your feedback by reviewing this product. Help other shopper decide whether it's right for them.
Ong S L from Puchong, Selangor | Posted 2 months ago
Nice n quick meal
Boil it with slower cooker, easy to cook
Ali*** C from Tanjung Tokong, Penang | Posted 4 months ago
Second purchase
Love the packaging and the soup
Cha**** T from Jelutong, Penang | Posted 4 months ago
Fast delivery
Fast delivery
TIN* s from sitiawan, Perak | Posted 4 months ago
Lee L E from Bukit Mertajam, Penang | Posted 4 months ago
Item received in good packing
Good herbs packing in good condition
Amy W from Petaling Jaya, Kuala Lumpur | Posted 5 months ago
Good Product
First time purchasing n was very pleased with the packaging.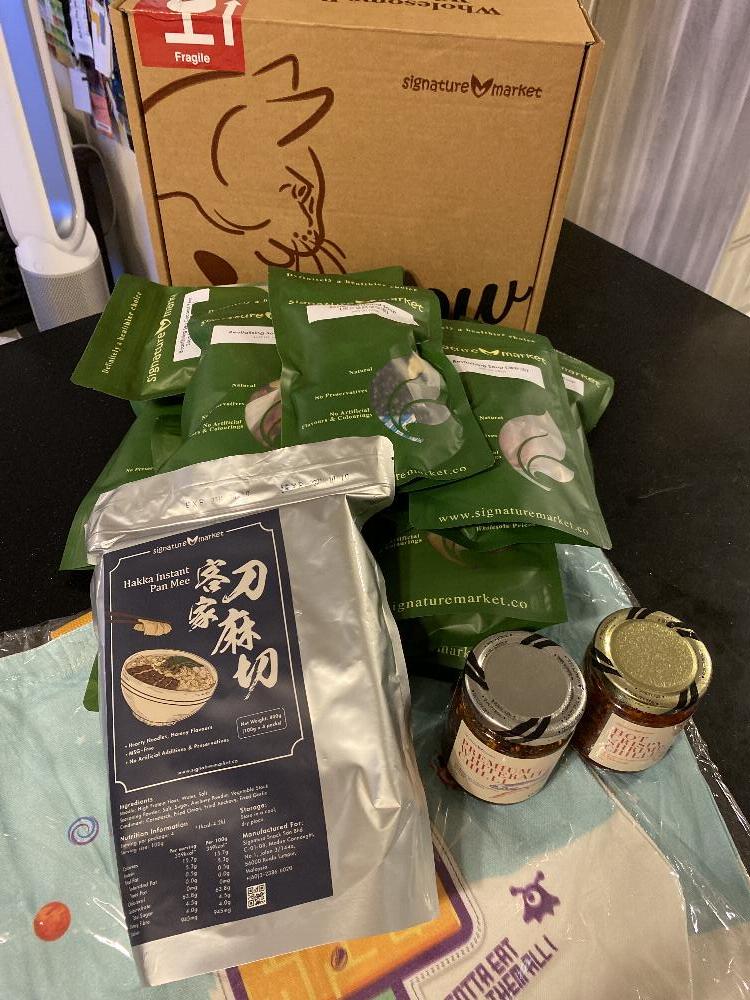 Ho P K from Pahang, Kuala Lumpur | Posted 5 months ago
MsR********* L from Kota Kinabalu, Sabah | Posted 5 months ago
WON* S F from IPOH , Perak | Posted 5 months ago
The most delicious soup
This is the most delicious soup among all, we all love it!
Lis* T from BATU CAVES, Selangor | Posted 6 months ago
Replenish Herbal Soup(黑豆當歸補血湯) (175g)
Well received the product and will cook later 😋😋😋
Ten* L P from Kuala Lumpur, Kuala Lumpur | Posted 6 months ago
Good Taste!
The soup taste is very nice! I Love it!
JJ T from CHERAS, Selangor | Posted 7 months ago
TAN J P from Batu Caves , Selangor | Posted 7 months ago
Worthy package
Looks good in overall
Replenish Herbal Soup(黑豆當歸補血湯)
(175g)