Free Delivery + Lifetime Membership

About This Product

Are coughs and colds a regular occurrence in your life? Or have you been feeling fatigued and extra forgetful lately even though you're not old enough to be losing your memory yet? Sounds like you need a nourishing tonic such as our Cordyceps Flower Soup to get you back on track! Renowned for its immune-boosting properties as well as its role in promoting healthy cognitive function, cordyceps flower helps strengthen your immune and respiratory system, reduce fatigue and revitalise your body with its anti-ageing properties. We've combined it with several other beneficial traditional Chinese herbs for a wholesome soup that will gently help restore your body's balance from within.

Country of Origin: Malaysia

Serving Portion:
3 - 4 servings.

Instructions to Serve:
1. Blanch chicken meat in boiled water (chicken is optional ingredient, choose any meat of your preference, or include no meat in the soup. The choice is all yours).
2. Pour the soup pack ingredients and meat into a pot of water (2 litres), and bring to boil with high heat.
3. Once the soup is boiled, lower the heat and allow it to continue to cook for another 1 hour 30 minutes.
4. Season with salt according to your preference, and let it cook for another 10 minutes before serving.

Ingredients
Pilose Asiabell Root(紋黨), Fragrant Solomonseal Rhizome(玉竹), Yam Rhizome(淮山), Indian Buead Tuckahoe(茯苓), Jujube(紅棗), Membranous Milkvetch Root(北芪), Wolfberry(枸杞), Cordyceps Flower(蟲草花).

Allergy Information
Pregnant women should get a physician's advice before ingesting herbal teas and remedies.

Storage
Store in refrigerator (0°C – 4°C) upon receiving to maintain freshness.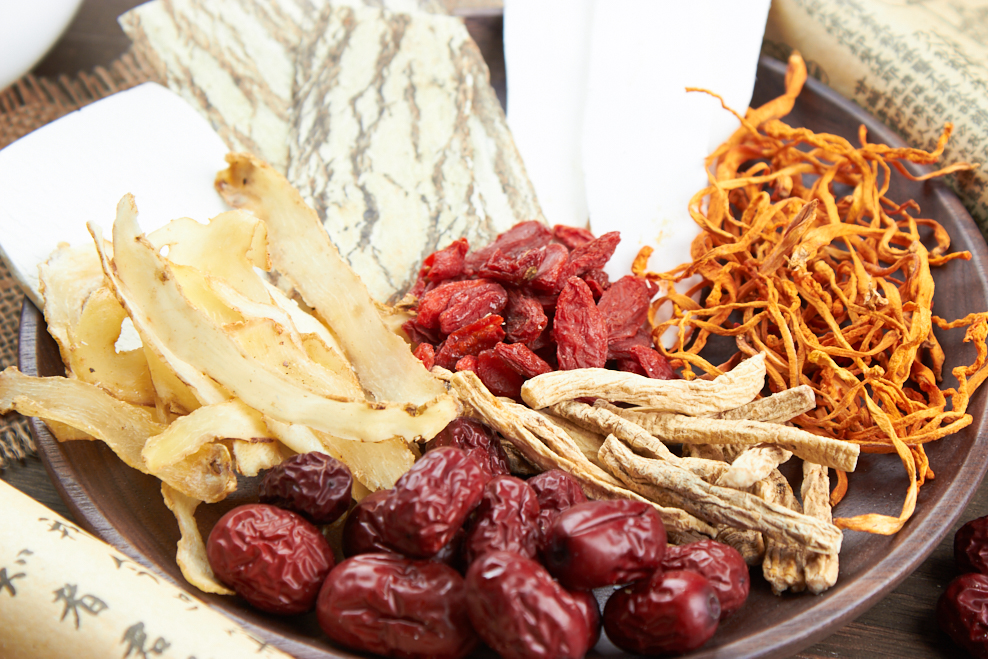 Related Products
Ratings & Reviews
Share your feedback by reviewing this product. Help other shopper decide whether it's right for them.
Tai W from Sri Hartamas , Kuala Lumpur | Posted 2 weeks ago
comfort soup
This is a great pack to keep. Simply satisfying at the end of day to have a bowl of comfort soup. Items are individually packed and very clean. Very pleased with the order.
Che*** M F from Petaling Jaya , Selangor | Posted 2 weeks ago
Cordyceps Flower Soup(蟲草花湯) (144g)
Herbs are vacuum packed.
Pat***** Y from Shah Alam, Kuala Lumpur | Posted 1 month ago
Ger****** Y C H from Kampar, Perak | Posted 1 month ago
Quality
It was on sale so bought 1 pack to try and replenish my body.
Aud*** L from Butterworth, Penang | Posted 3 months ago
Good and tasty
Smells good during cooking and 🤤
Wen** T Y Y from KUALA LUMPUR, Kuala Lumpur | Posted 3 months ago
Good
Value for money and taste good.
Lim F L from Subang Jaya, Selangor | Posted 4 months ago
Value for Money
Quality herbs.
Koh M Y from Klang, Selangor | Posted 5 months ago
Repeat order
This is a favourite among my family members. Just add some pork rib or chicken to boil.
Ong L C from Wilayah persekutuan, Kuala Lumpur | Posted 5 months ago
Cordyceps Flower Soup
This is my 5th repurchase. Good taste. Well loves by family. Good quality too.
Amy W from Petaling Jaya, Kuala Lumpur | Posted 5 months ago
Good Product
First time purchasing n was very pleased with the packaging.
Eva R from Penang, Penang | Posted 6 months ago
Great Soup
Great soup and reasonable price. repeated my order again.
Ho M Y from ALOR SETAR, Kedah | Posted 6 months ago
Soup lover shd try this
Fast delivery
Chr****** c from Kuala lumpur, Kuala Lumpur | Posted 7 months ago
Must buy!!!
Super good ! Will repear order soon
Ee L N from Kuala Lumpur, Kuala Lumpur | Posted 7 months ago
All good!
The soup is good. This is my 3rd purchase!
Mic***** Y from Kuala Lumpur, Kuala Lumpur | Posted 7 months ago
Good Packaging and quality
Good
Cordyceps Flower Soup(蟲草花湯)
(135g)