Signature Market
Summer Fusion Fruit Medley (Freeze-Dried)
(30g)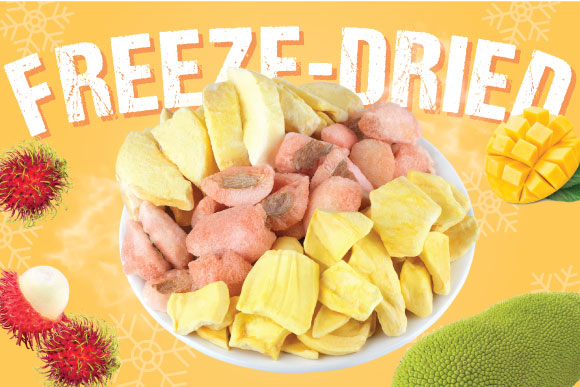 OUT OF STOCK
Selling : RM 14 (Save 22%)
(
log in
for member pricing )
Natural
About This Product
Enjoy our year-round bounty of summery local fruits with our Summer Fusion Fruit Medley! A super trio of deliciously crisp freeze-dried rambutan, mango and jackfruit, this fruit medley is a fun way to get your daily helping of nutrients and great for teething kiddos too as it contains no added sugar or preservatives. Too lazy to cut and prepare fruits for a tea time snack? Don't fancy the hassle of carrying fresh fruit around to snack on? Impatiently waiting for rambutan, mango or jackfruit season to roll around? Now you can nibble on these 3 fruity Malaysian favourites anytime, anywhere without the hassle of cutting and storing your fruits securely (because nobody likes fruit juice leaking into their bags).
Why opt for freeze-drying instead of other methods? Freeze drying fruits and vegetables ensures it preserves the fruit or vegetable's enzymes, vitamins and antioxidants. Unlike normal dehydrating or drying processes, freeze drying also preserves the fruit/vegetable's freshness, colour, texture and flavour as well so there is no need for artificial preservatives, colourings or flavourings.
Country of Origin: Malaysia
Ingredients
Rambutan, Mango, Jackfruit.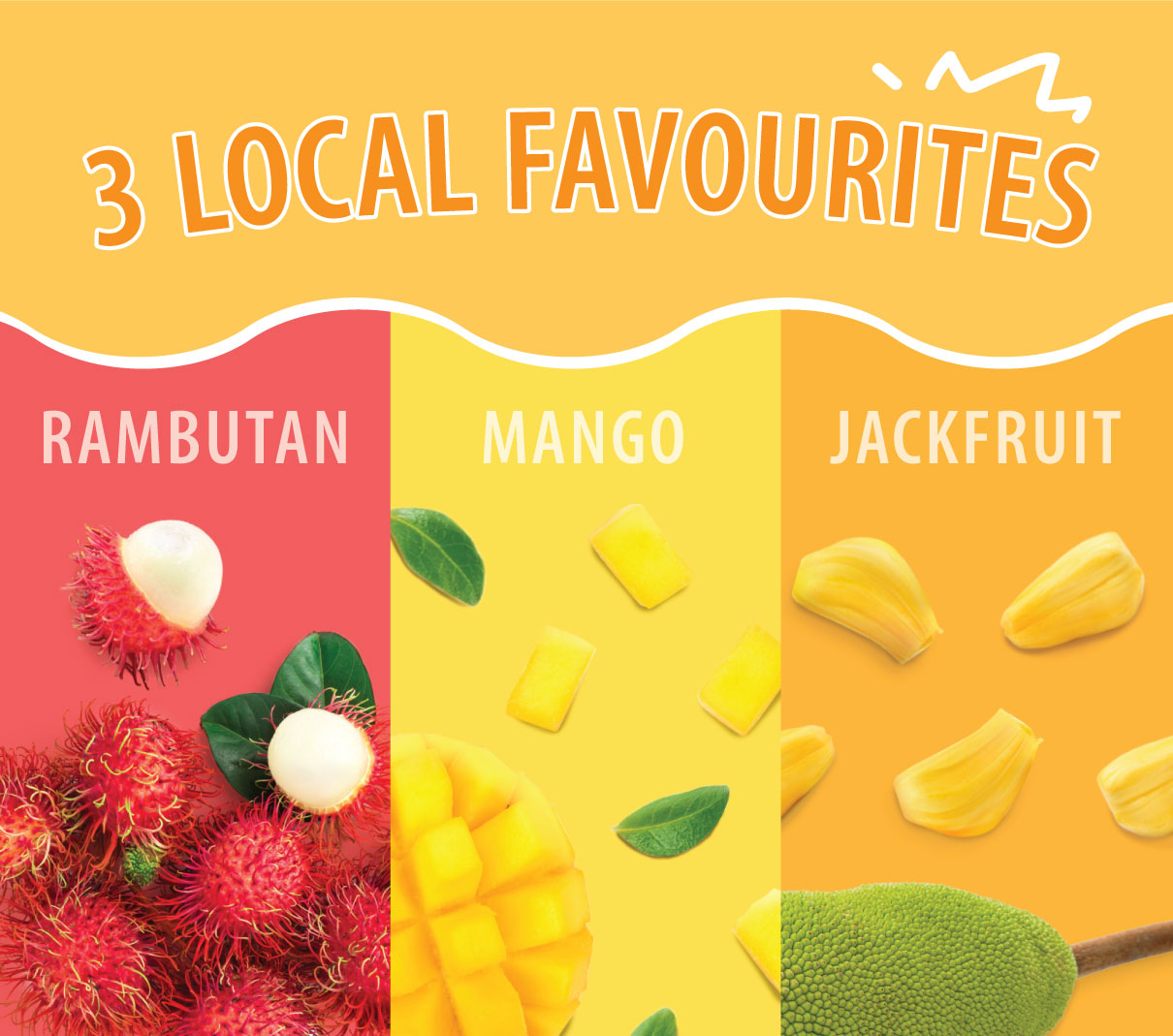 Related Products
Summer Fusion Fruit Medley (Freeze-Dried)
(30g)