Hokkaido Beauty
Power of Black Facial Foam
(100ml)
Selling : RM 75.6 (Save 10%)
(
log in
for member pricing )
Product of Japan
about this product
Made with all natural ingredients, Hokkaido Beauty Power of Black Facial Foam has a smooth and rich texture which can effectively remove dead skin cells, excessive oils and other impurities. Its black colorization is a reflection of the ingredient's natural colour with no chemical alteration.
By utilizing the natural benefits of 2 core ingredients, black silica and bamboo charcoal, it deep cleanses the pores and reduce dullness so to boost the radiance of your skin.
The active ingredient in the product also absorbs pollutants and washing them away to uncover fair and glowing skin.
Black Silica (Stones of Healing)
Benefit the skin cells with negative ion.
Boost the immune system.
Help reduce the effects of pollen, allegies, diabetes, constipation, menstrual disorders, rheumatism and arthritis.
Bamboo Charcoal (Natural Cleanser)
Absorb minerals, toxins, impurities on skin.
Natural exfoliant to remove dead skin cells.
Natural treatment for acne.
It leaves no residue on the skin, allows the pores to breathe and be naturally moisturized.
How to make foam?
Power of Black Facial Foam is best used with foam. Here is how to make a foam using a facial net.
About Hokkaido Beauty
All Hokkaido Beauty products are made without adding aggresive chemicals, artificial whiteners and synthethic fragrance.
Manufactured and certified in Hokkaido, Japan. All the products meet Japan's highest standard of health and beauty product.
Hokkaido Beauty believe in providing organic and affordable beauty and skin care products to customers to enhance their quality of life.
Related Products
RM 35.00
RM 150.00 (Save 76%)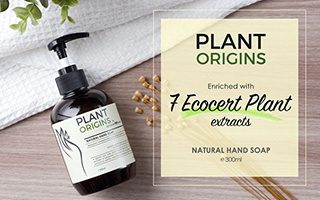 RM 14.00
RM 75.00 (Save 81%)
Special
Signature Market
Food
Babies & Kids
Health & Beauty
Home