Free Chunky Peanut Butter with any purchase*

About This Product

Illness, stress, aging, antibiotics, poor diet and lifestyle choices can all affect the healthy bacteria in your gut. While there are medications for your tummy issues, they're only temporary fixes. So, what do you do when facing gut troubles? Consume probiotics of course.
Probiotics are mainly found in fermented foods such as yoghurt, kefir, kombucha, miso and tempeh just to name a few. Hence it makes perfect sense to include our Instant Natural Yoghurt Drink into your diet. Containing bacteria cultures naturally found in the human intestine, our Instant Natural Yoghurt Drink will impress you with its creamy taste and smooth texture without the overly sour tang you normally get with supermarket-bought yoghurt. Probiotics can help improve the appetite, reduce constipation, prevent gynaecological infections, replenish calcium levels and also prevent osteoporosis.

Country of Origin: USA



What Does This Taste Like?
Smooth texture, creamy tasting and mildly sweet yoghurt.

Health Benefits
1. Produces digestive enzymes in the intestine to help the body digest and absorb nutrients better.
2. Inhibits harmful microorganisms from absorbing nutrients and getting into the blood circulatory system. E.g. Lactobacillus acidophilus which secretes lactase enzyme to break down lactose, thus relieving lactose intolerance.
3. Helps produce vitamins, such as niacin, B1, B2, B6, and vitamin K.
4. Produces short-chain fatty acids, antioxidants, amino acids which play important roles in bone growth and maintaining a healthy heart.
5. Prevention of respiratory infections, reproductive tract infections, allergies, bad breath and gastric ulcer.
6. Restore the ecological balance of flora in the body to ease stomach problems such as diarrhoea, constipation and gynaecological infections.

Usage Directions
1. Open up one sachet (20g) of yoghurt powder.
2. Mix with 250 ml of fresh milk.
3. Stir well and keep it in the refrigerator for 3 min before serving.

How To Consume
1. Drink on its own or drizzled with a teaspoonful of honey.
2. Top with fresh fruits, nuts or granola for a quick and healthy snack.
3. Blend with your fruit of choice to make a smoothie/lassi.
4. Mix a cup of Instant Natural Yoghurt Drink with olive oil, parsley, Dijon mustard, onion powder, black pepper, salt and use as a salad dressing.
5. Mix a cup of Instant Natural Yoghurt Drink with spices such as garlic, cumin, paprika, coriander, turmeric and use as meat marinade.

Ingredients
Yoghurt Powder, Probiotics (Lactobacillus acidophilus, Bifidobacterium longum, Lactobacillus casei, Lactobacillus plantarum K8)

Allergy Information
-None-

Storage Instructions
Store in an airtight container to maintain freshness. Keep in a cool, dry place. Avoid exposure to sunlight or excessive heat.

Certified Halal
This product has been certified as halal by JAKIM.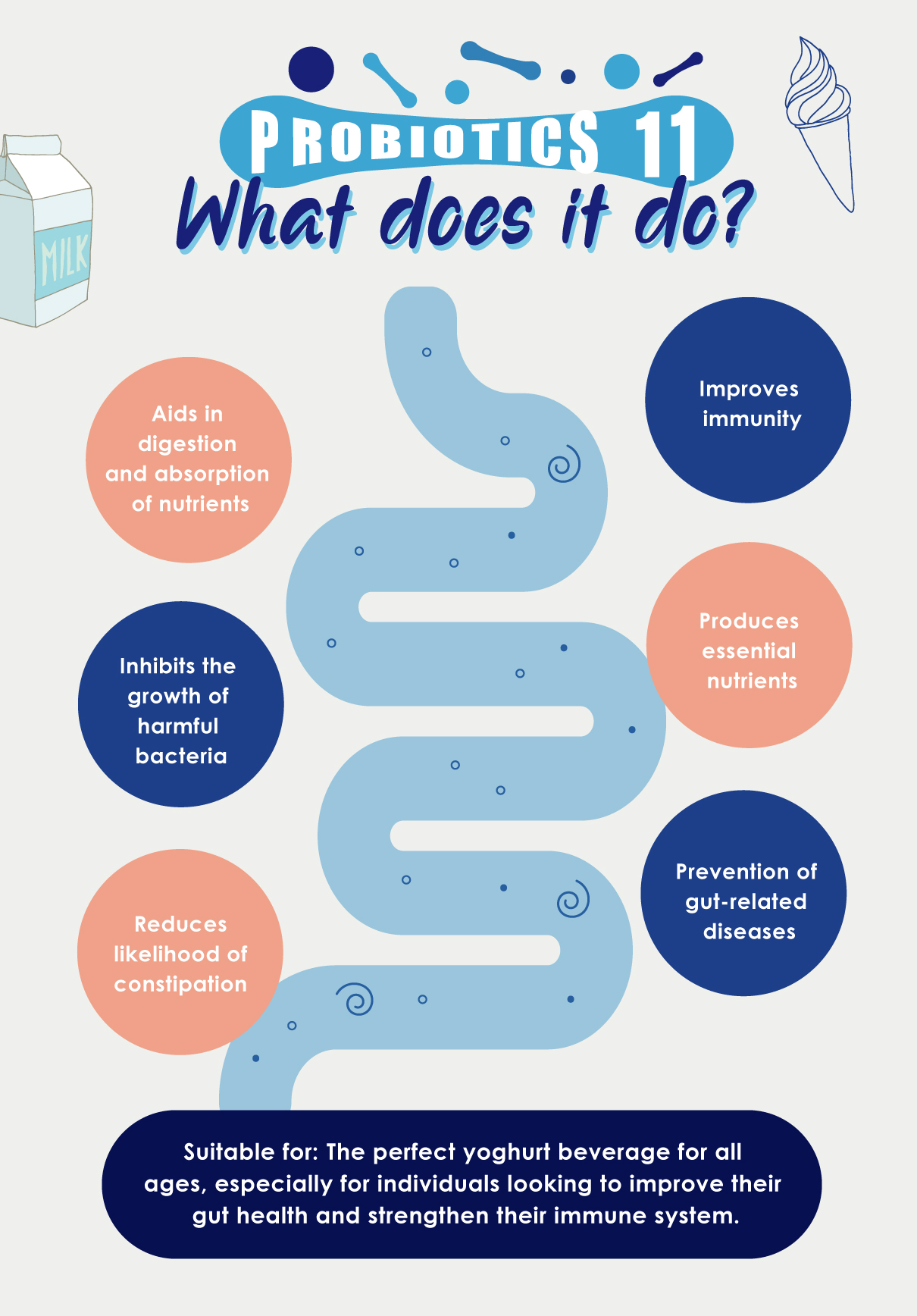 Related Products
Ratings & Reviews
Share your feedback by reviewing this product. Help other shopper decide whether it's right for them.
Ade**** J from Rawang , Selangor | Posted 1 month ago
Natural taste
Convenient yogurt sachets. I added milk, water, ice and bit of jam for flavour.
Chr****** J S L from Kuching, Sarawak | Posted 1 month ago
delicious taste
bought 5 packs already.. help reduce bloaty stomach
Han P W from Cheras, Kuala Lumpur | Posted 1 month ago
Van**** W from Petaling Jaya, Selangor | Posted 1 month ago
Oddly Delicious
I got this as a free gift from SM and was hesitant to consume, but after trying one sachet when I was hungry, it literally blew my mind. Personally, I prefer fresh yogurt, but once in awhile, having this around is convenient, delicious and it really does taste like real yogurt. All you need is fresh milk at home.
ALI** A A from Serdang, Selangor | Posted 2 months ago
So sedap
Even though it is 0 sugar, it is so delicious
Pat***** A from Kuching, Sarawak | Posted 4 months ago
Loving it!
Mild Sweet and Fresh!! I have difficulty swallowing yogurts that found in market but this one makes me want to drink more of it! Also now I don't need to worry about yogurt expiry dates! Just mix it with fresh milk and drink it!
Won* T M from Iskandar Puteri, Johor | Posted 4 months ago
Tasty
Its colour is not as shown in the picture. But the taste is the same as a lactobacillus drink. Best to drink it cold for that cooling taste and hopefully good for the tummy.
Yan* from Kuala Lumpur, Kuala Lumpur | Posted 6 months ago
Healthy drinks
I like the taste, pure and fresh.
Ann H L from Seremban, Negeri Sembilan | Posted 6 months ago
Convenience and healthy
I find it is convenience in making a yogurt drink.
Lim M C from Petaling Jaya, Selangor | Posted 7 months ago
Worth Trying
Don't need to worry expiry date in short duration. Easy to prepare at anytime, anywhere. Convenience for travel.
Piktochart Sdn Bhd from Bayan Baru, Penang | Posted 8 months ago
Good for your intestine!
Love yoghurt drinks but those in the market are full of additives. I usually add dried strawberry/kiwi/passion fruit or even the Honey & Vinegar to make it flavourful. Very helpful when you have constipation.
Instant Natural Yoghurt Drink
(10 sachets x 20g)