Plant Origins
Plant Origins Scalp Massager Comb
(1 unit)
Selling : RM 45 (Save 65%)
(
log in
for member pricing )

About This Product

Why make shampooing your hair just another bath time routine when you could have an at-home spa experience with the Plant Origins Scalp Massager Comb? Designed to stimulate your scalp, remove grime build-up and deliver a gentle head massage all in one go, it's the hair wash companion you never knew you needed. Whether you opt to use it with your shampoo for a more thorough scalp cleanse or with a scalp treatment for a luxurious massage experience, the Plant Origins Scalp Massager Comb is ready to help you bid goodbye to scalp damage from rough scratching, tangled hair and dandruff issues. Forget about rough scrubbing and scratching with your nails and make the switch to Plant Origins Massager Scalp Comb today for lustrous locks and a healthier scalp. Your crowning glory will certainly thank you.

Country of Origin: Malaysia

Product Specifications
Material: Silicone and ABS
Weight: 47g

Cautions
Apply gentle pressure when first using it to test how it feels on your scalp. Adjust pressure accordingly when using.

Storage Instructions
Avoid exposure to excessive heat. After use, wash clean with warm water and allow it to drip dry naturally.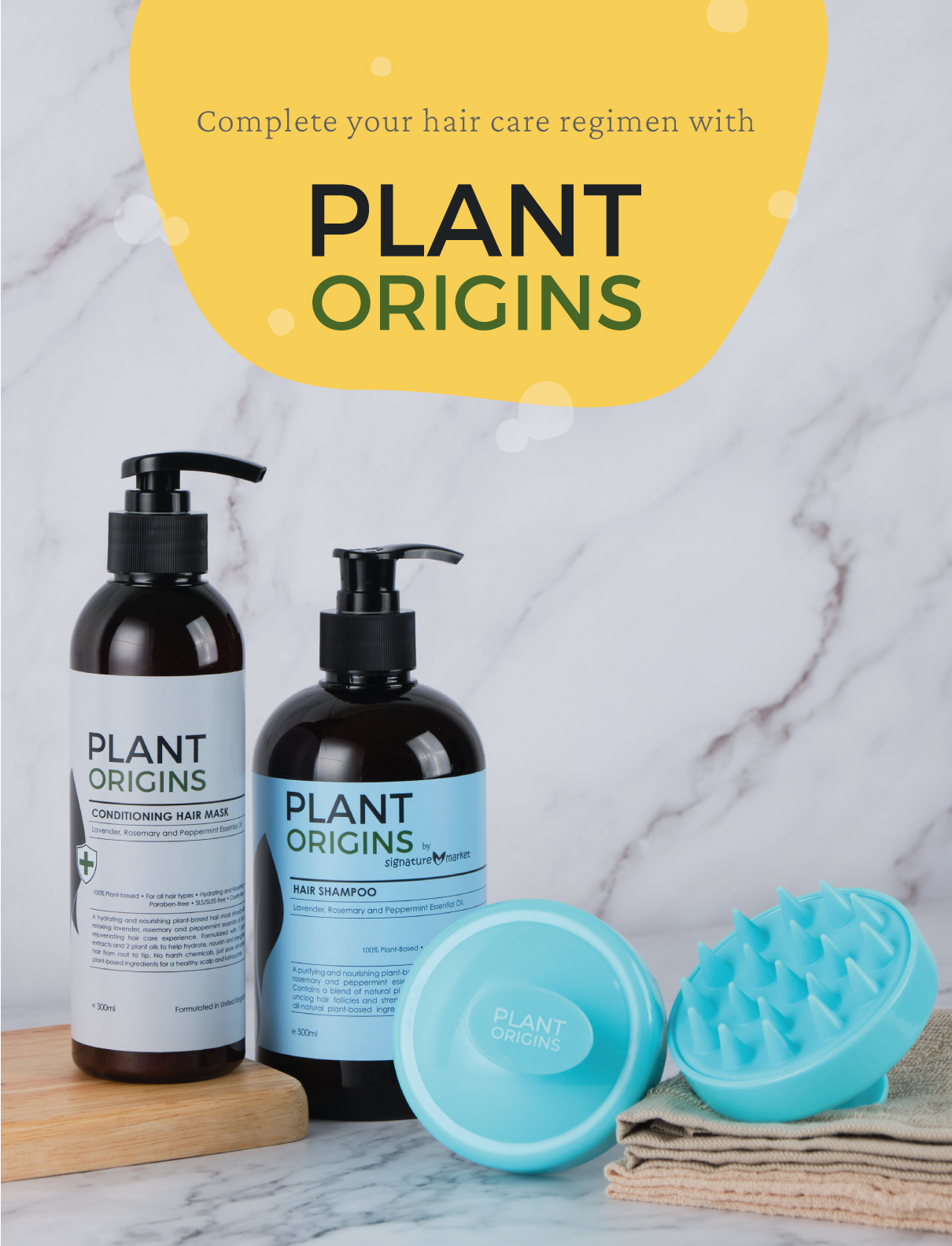 Buy 3 Get Free Gift
Related Products
Ratings & Reviews
Share your feedback by reviewing this product. Help other shopper decide whether it's right for them.
Ann** N T Y from Ipoh, Perak | Posted 2 weeks ago
Scalp Massager Comb
Soft, the knob-style handle makes it easy to grip, the silicone tips really dig in and invigorate the scalp. Make you relaxed and refreshed.
Plant Origins Scalp Massager Comb
(1 unit)