Plant Origins
Plant Origins Laundry Powder
(500g)
Selling : RM 19.9 (Save 21%)
(
log in
for member pricing )
Plant Based , French Lavender
about this product
A powerful plant based laundry powder with french lavender scent to leave your clothes beautiful, clean & smelling fresh. Ultra-concentrated non toxic formulation that is free of SLS/SLES, bleach, synthetic fragrances and brightener. Gives excellent results guaranteed every time.
do you know?
Beautifully clean laundry does not require nasty chemicals like optical brighteners, which can irritate skin and may lead to eczema and dermatitis.
usage
Top loader & Front Loader:
Add 1½ scoop to the machine's dispenser or dissolve in water, then add to the wash and set to desired cycle. Soiled/stained/large loads or head water: use 2 scoops.
Formulated in Switzerland.
Contains:
Aqua (Water), Sodium Carbonate (Washing Soda), Proteinase (Plant Based), Glycogenase (Plant Based), Ethoxylated Alkyl Alcohol (Plant Based), Sodium Sulphate (Salt), TAED (Organic Compound), Sodium Silicate (Mineral), French Lavender Essential Oils.
No:
SLS/SLES, Syntetic Dyes, Synthetic Fragrances, Parabens, Phthalates, Triclosan, 1,4 Dioxane, Petroleum Based Chemicals, Formaldehyde, Harsh Chemicals, Corrosive or Irritating Side Effects, Animal Testing.
Environment:
Plant Origins are committed to environment and believe in sustainable future. Plant Origins product are less harmful to the environment. By using a plant based dish cleaner you can reduce the amount of toxic chemicals that go into your septic tank or local water treatment system.
about Plant Origins brand
Plant Origins is a new brand established by Signature Market. Plant Origins focus on home and body care products that are safer for you, your family and the world. All the products by the Plant Origins brand is safe, clean and pampering. By using Plant Origins products, you can play a part in caring for the environment and make a real difference to the world for the next generation.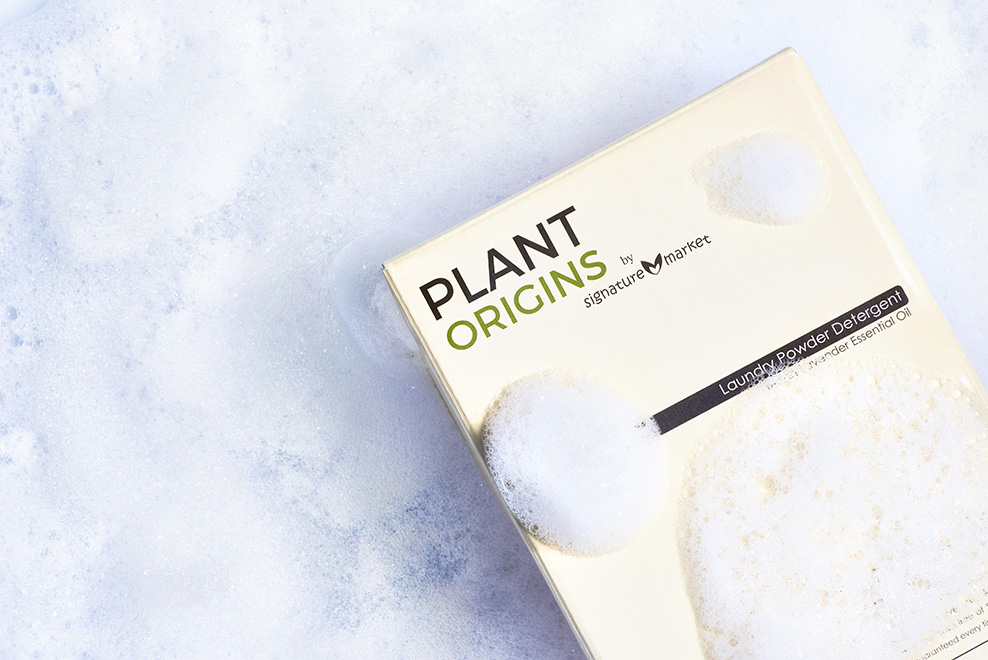 Related Blogs
Plant Origins Laundry Powder
(500g)