Signature Market
Natural Butterfly Blue Pea Flower (蝴蝶豌豆花茶)
(40g)
Selling : RM 20 (Save 33%)
(
log in
for member pricing )
Natural
about this snack
Signature Market Butterfly Blue Pea Flower is usually used in culinary and also used to make beverage for health. Perfect for tea time on rest day or in between work break.
Health Benefits:
• Good antioxidant property
• Slows aging process
• Detoxifies whole body
• Enhance imune system
• Lower blood pressure
• Anti anxiety
• Pain relieving
• Treats urinary problem
Ingredients:
Blue Pea Flower
Country of Origin:
Thailand
For a perfect cup of Signature Market Butterfly Blue Pea Flower tea, 5 pieces of Signature Market Blue Pea Flower tea is rinsed briefly with hot water and is added into a cup of freshly boiled water. Stir gently. Infuse for 5 minutes, serve and enjoy!
For extra fun and colour, add a few drops of lemon or lime and it will turn to bright purple. Add some honey for some sweetness.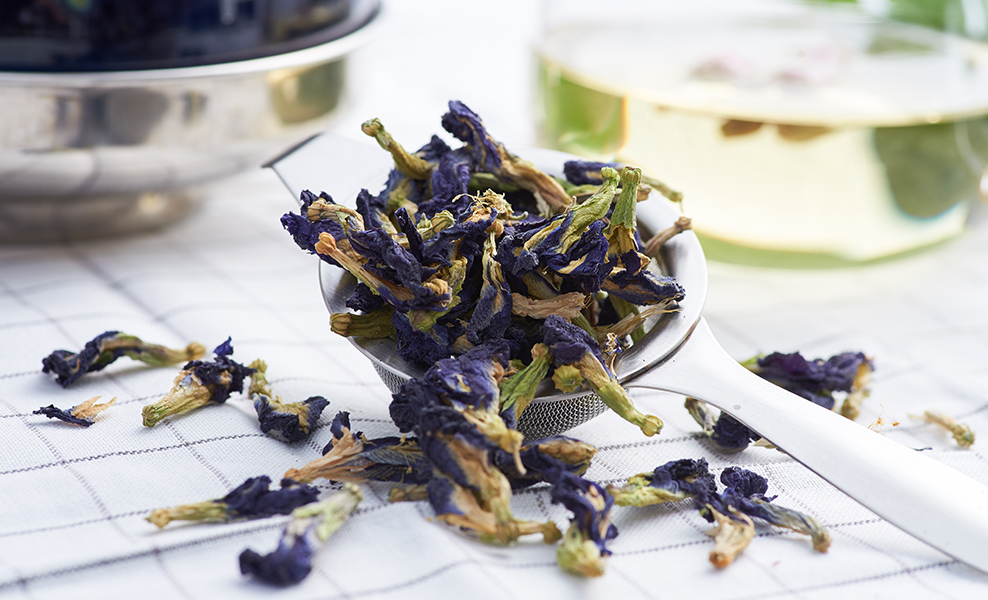 Related Products
Natural Butterfly Blue Pea Flower (蝴蝶豌豆花茶)
(40g)