Signature Market
Triple Choc Cookies
(160g)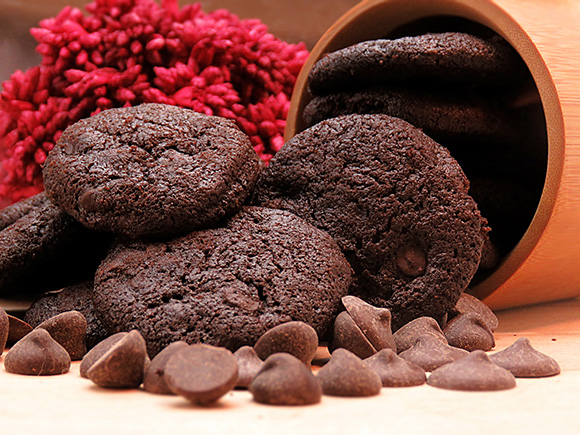 Selling : RM 18 (Save 10%)
(
log in
for member pricing )
Muslim Baked
About This Product
Triple the choc, triple the fun! Indulge your chocolate fantasies with these reduced sugar Triple Choc Cookies. We at Signature Market have worked closely with Baked KL bakery to customise this less sweet chocolatey treat just for you! Crunchy, freshly baked cookies with the right balance of sweetness that's just bursting with chocolate goodness - perfect for chocoholics everywhere. Support your local baker and satisfy your cravings!
Country of Origin: Malaysia
Support Your Local Baker
Ingredients
Flour, Butter, Egg, Dark Chocolate, Cocoa Powder, Chocolate Chip, Cane Sugar, Vanilla Essence, Salt, Raising Agent.
Allergy Information
Contains egg products.
Storage Instructions
Store in an airtight container or in its original resealable bag to maintain freshness. Keep in a cool, dry place. Avoid exposure to sunlight or excessive heat.
Related Products
Ratings & Reviews
Share your feedback by reviewing this product. Help other shopper decide whether it's right for them.
Triple Choc Cookies
(160g)