Plant Origins
Plant Origins Pink Grapefruit Essential Oil
(10ml)
Selling : RM 37 (Save 53%)
(
log in
for member pricing )
100% Natural
About this product
If there ever was a happy scent, pink grapefruit would be it. Light, refreshing and citrusy without being too sharp, the oil's refreshingly tangy scent helps to lift your mood and also aid with hangovers but that's not all it's good for. Just like the fresh fruit its oils are derived from, pink grapefruit oil retains its antioxidant properties and is rich in vitamin C. When used topically, the oil can also help treat oily hair and skin.
Country of Origin: Italy
Health Benefits
1. Increases energy levels which subsequently helps increase activity levels.
2. Reduces mental and physical fatigue.
3. Boosts metabolism.
4. Reduces oily skin and scalp issues.
5. Soothes feelings of anxiousness, bad moods and stress.
6. Relieves itch from minor wounds, skin irritations and insect bites.
7. May help wounds heal faster.
8. Alleviates symptoms of jet lag and minor headaches.
9. Antibacterial and antimicrobial.
10. May help lower blood pressure.
Usage Directions
Inhalation Directions
: Add a few drops to diffuser or small pot of boiling water, inhale gently.
Topical Directions
: Dilute by adding a few drops into carrier oil or lotion before applying on skin. It is advised that you carry out a patch test prior to this as you may be sensitive to citrus-based essential oils.
Cautions
Do not use undiluted on skin. Discontinue use if skin irritation occurs.
Consult a physician before use if pregnant, nursing or under doctor's care.
Keep away from children.
Avoid contact with direct sunlight for at least 12 hours after applying citrus essential oils topically. Immediate contact with direct sunlight may cause photosensitivity.
Ingredients
Pink grapefruit (
Citrus Paradisi
) Peel Oil.
Allergy Information
-None-
Storage Instructions
Store in a cool, dry place. Keep away from heat and direct sunlight.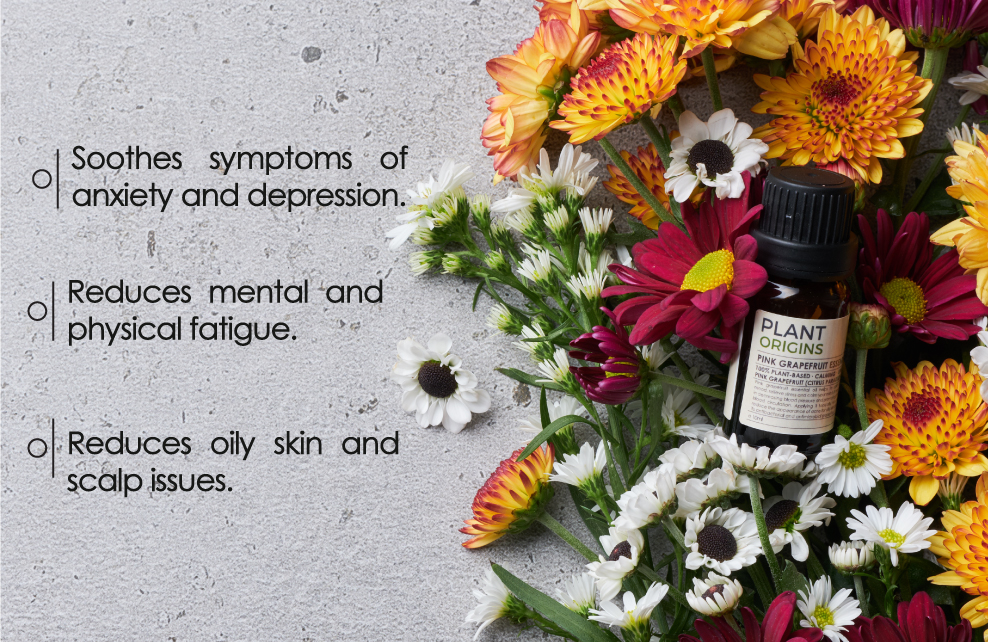 Related Products
Related Blogs
Ratings & Reviews
Share your feedback by reviewing this product. Help other shopper decide whether it's right for them.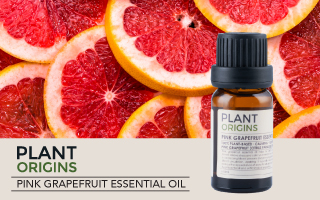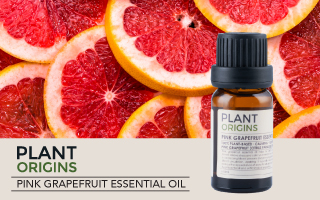 Plant Origins Pink Grapefruit Essential Oil
(10ml)