Plant Origins
Plant Origins Sweet Orange Essential Oil
(10ml)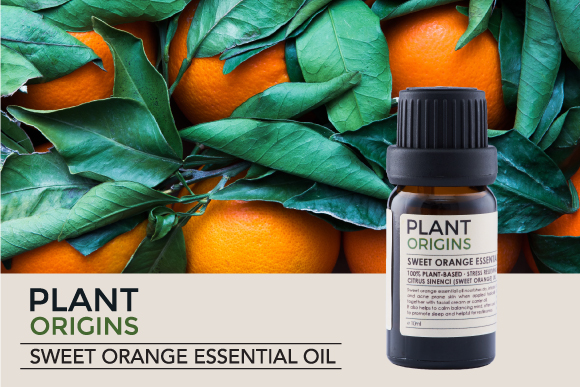 Selling : RM 25.9 (Save 60%)
(
log in
for member pricing )
100% Natural
About this product
Need a little pick-me-up scent to get you going? Our Plant Origins Sweet Orange Essential Oil is ready to help you refresh your mind and give you that cheerful energy you need. Perky, lively and sweet, oranges were once considered luxuries in European courts and no wonder too as its capable of lifting your mood upon the first sniff. In fact, simply sniffing oranges helps to lower blood pressure by a few points! It has been proven that the scent of sweet oranges can reduce anxiety and depression thus making this the best stress relieving scent next to lavender. If used as a massage oil (topical application), sweet orange essential oils still retain the ability to help fight colds and relieve congested lymph.
Country of Origin: Brazil
Health Benefits
1. Lifts the mood and lowers blood pressure.
2. Reduces anxiety and depression.
3. May aid in mild cases of insomnia.
4. Used topically, it helps to fight colds, flu and relieve congested lymph.
5. Used as a massage oil, it helps reduce cramping and indigestion.
Usage Directions
Inhalation Directions
: Add a few drops to diffuser or small pot of boiling water, inhale gently.
Topical Directions
: Dilute by adding a few drops into carrier oil or lotion before applying on skin.
Cautions
Do not use undiluted on skin. Discontinue use if skin irritation occurs.
Consult a physician before use if pregnant, nursing or under doctor's care.
Keep away from children.
Ingredients
Sweet Orange (
Citrus Sinensis
) Oil.
Allergy Information
-None-
Storage Instructions
Store in a cool, dry place. Keep away from heat and direct sunlight.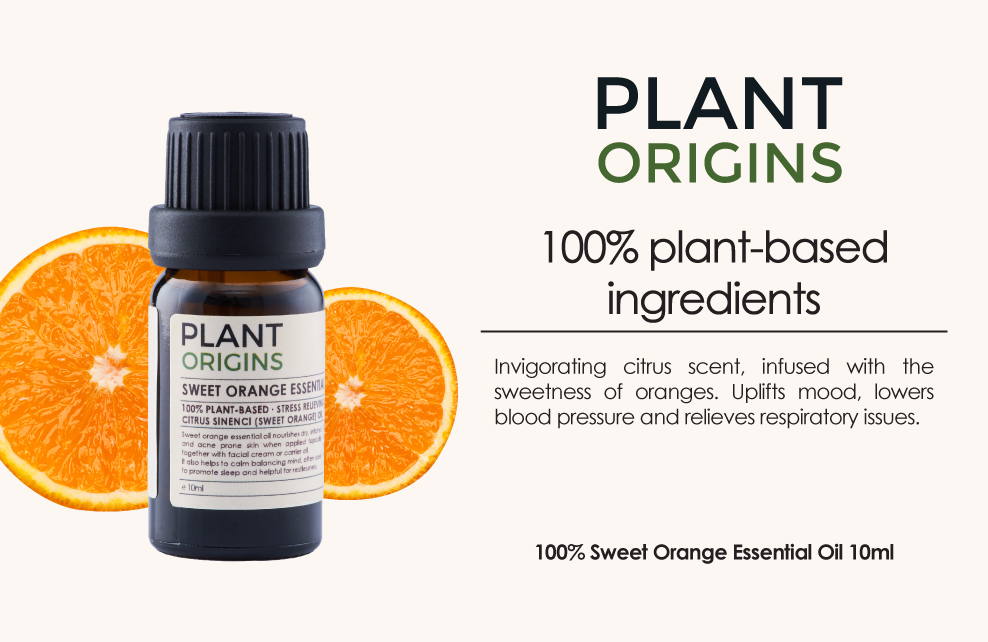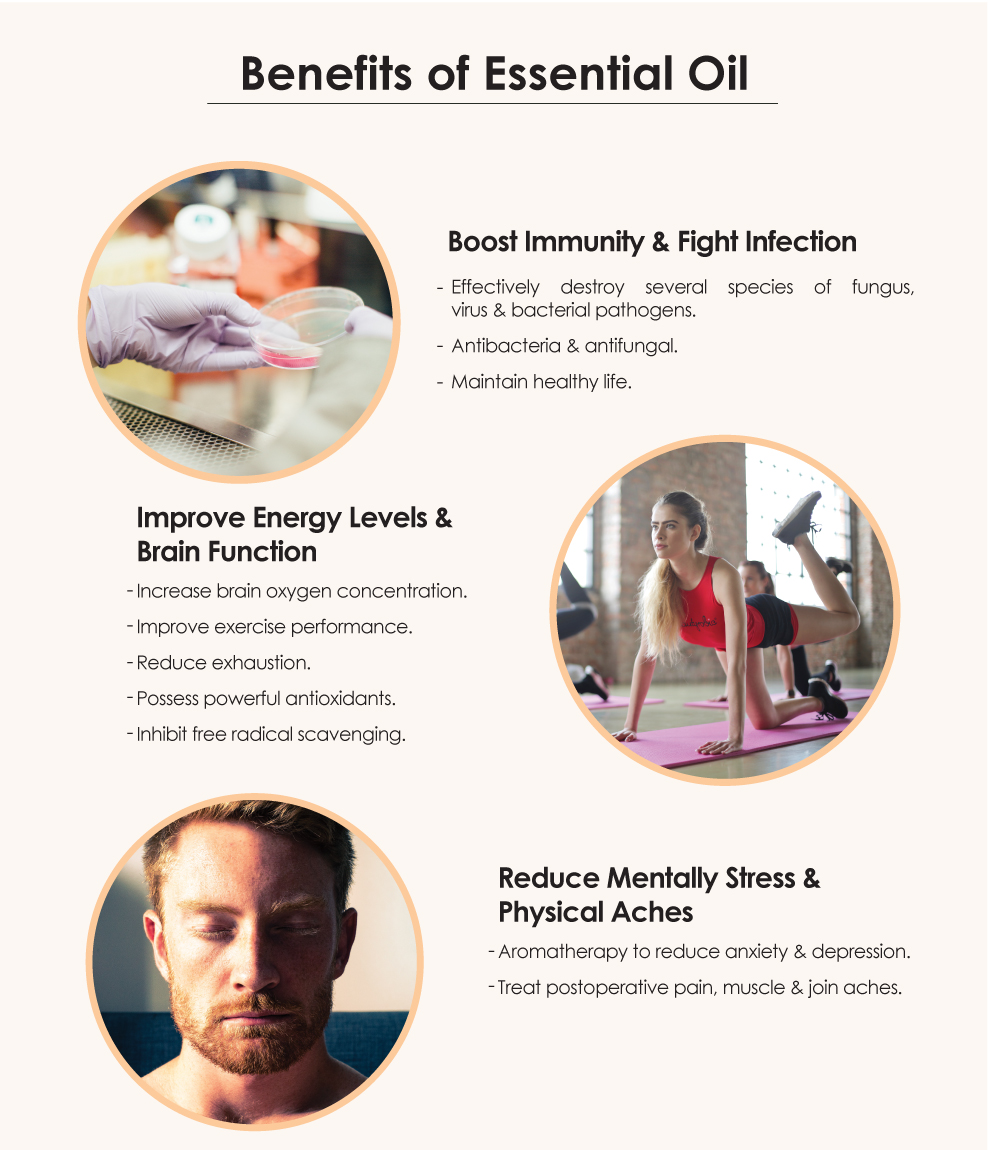 Related Products
Related Blogs
Ratings & Reviews
Share your feedback by reviewing this product. Help other shopper decide whether it's right for them.
Plant Origins Sweet Orange Essential Oil
(10ml)