Plant Origins
Plant Origins Cedarwood Essential Oil
(10ml)
Selling : RM 50.9 (Save 66%)
(
log in
for member pricing )
100% Natural
About this product
Sweet, woody and warm, cedarwood essential oil is a natural sedative that comforts the senses, thus naturally relieving stress and promoting restful sleep. Extracted from the bark of the cedar tree, cedarwood oil has been used since ancient times for its antibacterial, antiviral, antispasmodic, antifungal and insecticidal properties. Cedarwood essential oil is also useful for treating a wide range of common health concerns ranging from skin issues to hair loss and even infections.
Country of Origin: North Africa
Health Benefits
1. A natural antiseptic that may help fight infections when applied topically. Helps prevent wounds from becoming septic and is safe for external application on skin.
2. Its natural antibacterial properties may help fight fungal infections and reduce inflammation.
3. Improves blood circulation and may help reduce hair loss.
4. Ease joint pain and stiffness caused by arthritis.
5. May help relieve spasms which cause restless leg syndrome and other spasmodic conditions.
6. Induce proper blood flow in the pelvic area and helps regulate the menstrual cycle.
7. Natural sedative helps the body to relax and drift into a restful, uninterrupted sleep. Inhaling its scent may stimulate release of serotonin which is converted to melatonin in the brain. Melatonin is known to induce calm, restorative sleep in addition to relieving symptoms of anxiety, stress and depression.
Usage Directions
Inhalation Directions
: Add a few drops to diffuser or small pot of boiling water, inhale gently.
Topical Directions
: Dilute by adding a few drops into carrier oil or lotion before applying on skin.
Cautions
Do not use undiluted on skin. Discontinue use if skin irritation occurs.
Consult a physician before use if pregnant, nursing or under doctor's care.
Keep away from children.
Ingredients
Cedarwood (
Cedrus Atlantica
) Bark Oil.
Allergy Information
-None-
Storage Instructions
Store in a cool, dry place. Keep away from heat and direct sunlight.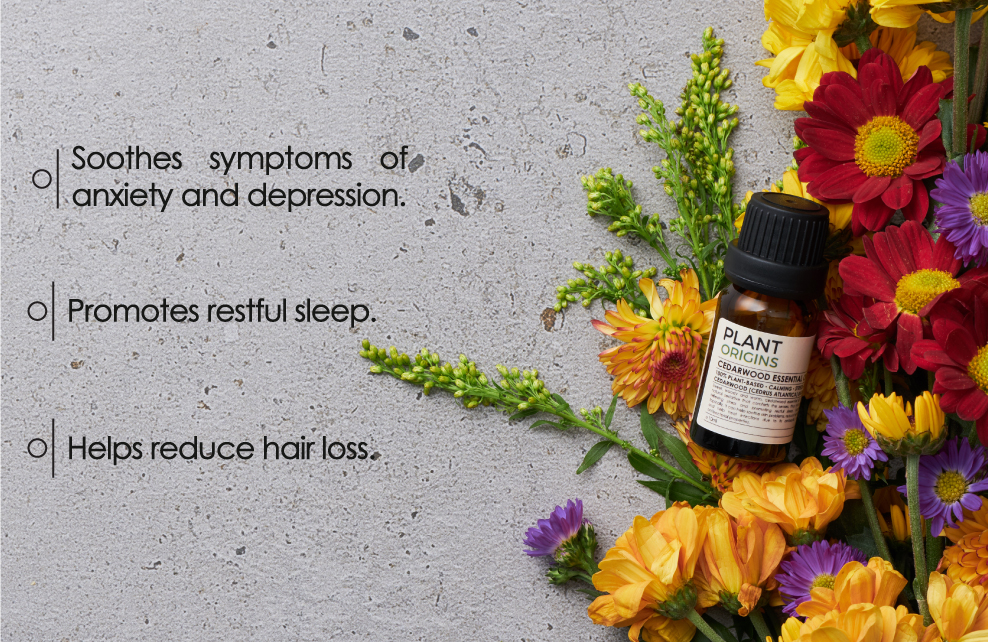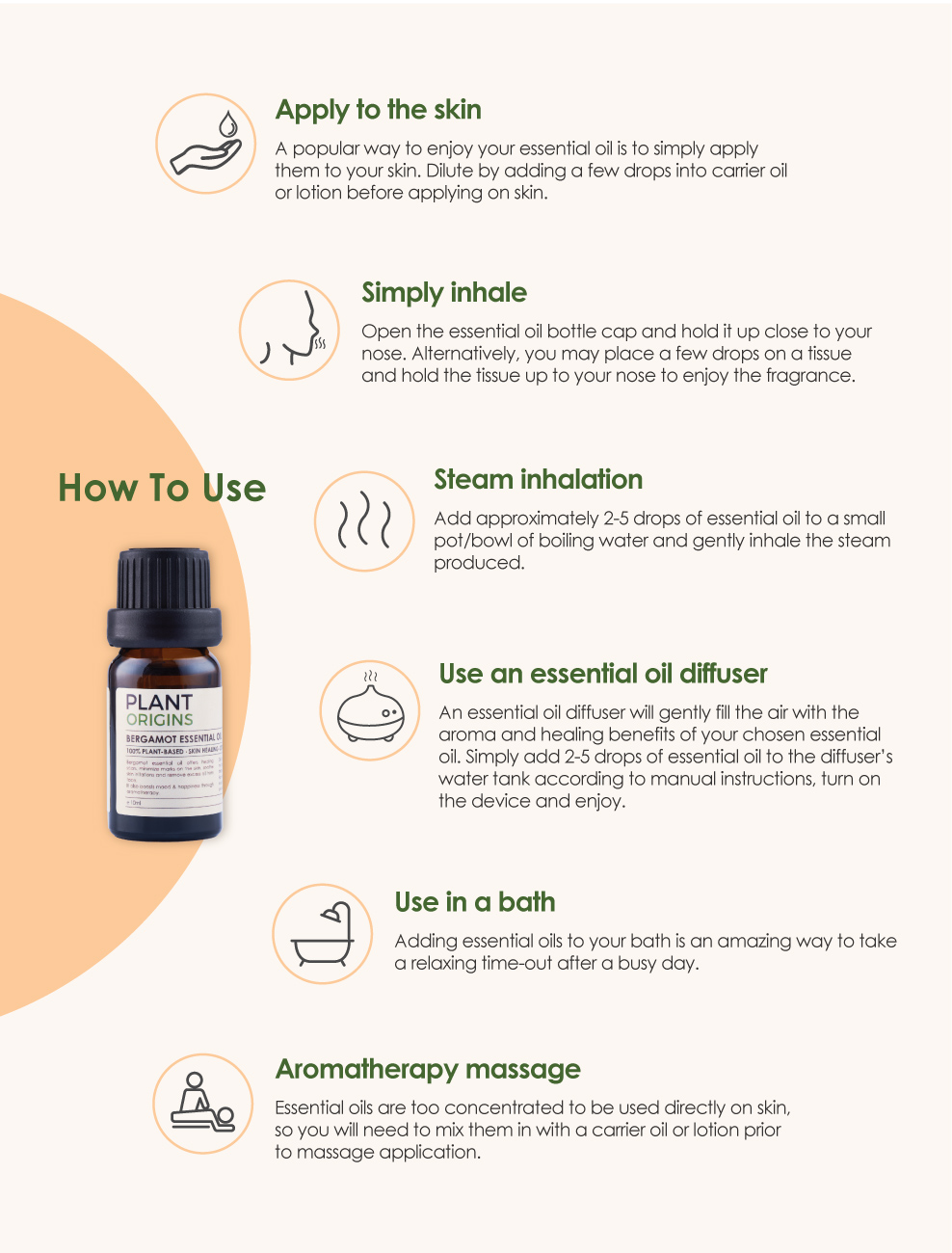 Related Products
Related Blogs
Ratings & Reviews
Share your feedback by reviewing this product. Help other shopper decide whether it's right for them.
Plant Origins Cedarwood Essential Oil
(10ml)