Signature Market
Natural Revered Lavender (薰衣草)
(50g)
Selling : RM 15 (Save 40%)
(
log in
for member pricing )
Natural
about this snack
Signature Market Natural Lavender is usually used to make beverage for health. This perfect cup of relaxing and soothing tea to wrap up your busy day or week. Revered for its myriad uses both in beauty and healing.
Health Benefits:
• Reduces anxiety & stress
• Treats sleep issues
• Anti-inflammatory
• Antiseptic
• Quick relief for dry or irritated skin
• Protects heart health
• Prevents digestive issues
Ingredients:
Lavender
Country of Origin:
China
For a perfect cup of Signature Market Natural Lavender tea, 2 teaspoon of Signature Market Lavender is rinsed briefly with hot water and is added into a cup of freshly boiled water. Stir gently. Infuse for 5 minutes, serve and enjoy!
For some sweetness, add desired amount of honey.
Related Products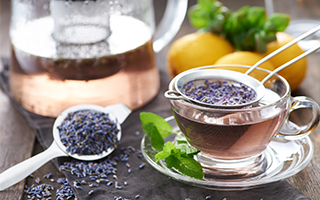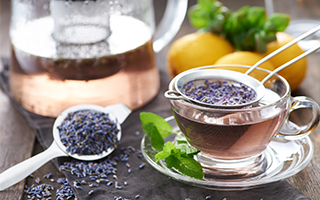 Natural Revered Lavender (薰衣草)
(50g)