Free Room Spray Trial Gift Box*

About This Product

As one of the most popular and well-known essential oil, lavender essential oil is derived from fresh flowers of lavender plant.
With the beautiful & versatile aroma, this 100% plant-based Plant Origins Lavender Essential Oil is calming and sedative to help relax, relieve stress, promote sleep, and many other benefits to us while leaving natural lavender aroma.

Country of Origin: France

Benefits
1. Energizing & Relaxing - with soothing and calming effect, Plant Origins Lavender Essential Oil able to relax muscle, alleviate stress, and reduce fatigue for a balanced body & mind.
2. Easy Absorption - tiny molecule of Plant Origins Lavender Essential Oil enable easy absorption by skin, packed with antioxidants that protect and nourish your skin to keep your skin moisturized.
3. May Improves Sleeping Quality - by relax your mind and body with Plant Origins Lavender Essential Oil, a refreshing morning is waiting for you after a good sleep.

Directions
Inhalation Directions: Add few drops to diffuser or small pot of boiling water, inhale gently.
Topical Directions: Dilute by adding few drops into carrier oil or lotion before apply on skin.

Cautions
Do not use undiluted on skin. Discontinue use if skin irritation occurs.
Consult physician before use if pregnant, nursing or under doctor's care.
Keep away from children.

Ingredients
Lavandula Angustifolia (Lavender) Oil.

Storage
Store in cool & dry place, away from heat & direct sunlight.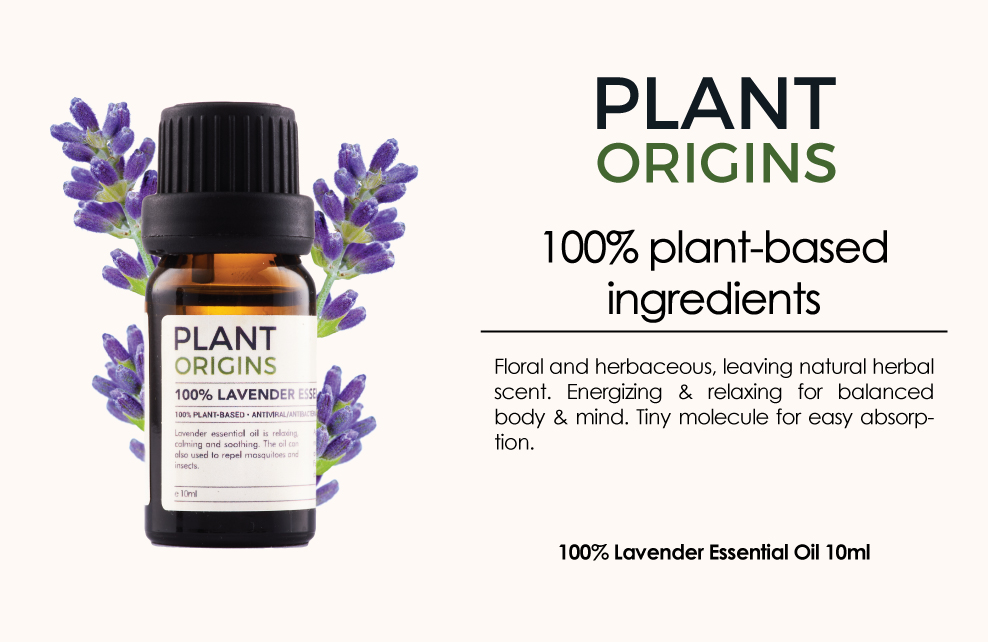 Buy 5 Get Free Gift
Related Products
Ratings & Reviews
Share your feedback by reviewing this product. Help other shopper decide whether it's right for them.
Dan** S from Selangor, Kuala Lumpur | Posted 2 days ago
Iff** A B M S from SEGAMAT, Johor | Posted 2 weeks ago
Lyd** I from Bandar Baru Enstek , Negeri Sembilan | Posted 3 weeks ago
Nur****** M from Petaling Jaya, Selangor | Posted 3 weeks ago
MEO* C T from Prai, Penang | Posted 1 month ago
Good smell
like the essential oil
Naj** W K from Petaling Jaya, Selangor | Posted 1 month ago
EO Lavender
the smell is just nice, not too strong
Fat**** A C A from Kota Bharu, Kelantan | Posted 1 month ago
Excellent
Despite the price is cheaper than Young Living, it serves just as good as YL. It doesn't have bad after smell. It also helps calm me down
Cha* L H from sibu, Sarawak | Posted 1 month ago
Mur** H from CHERAS, Kuala Lumpur | Posted 2 months ago
Great Purchase
Love the scent of the essential oil! Feel so fresh indeed!
Nur****** E from Wakaf Bharu, Kelantan | Posted 3 months ago
AMAZING
this was my first time to purchase a essential oil. well at first, i was scared that the smell of the lavender gonna be so strong, which make me decided to only purchase 1. As soon as the product arrived, i was suprise that the smell wasnt as strong as i thought it will be ! the smell was so soft and relaxing. for sure i'm gonna repurchase this again !
Chi* T Y from Kulai , Johor | Posted 4 months ago
Lavender
Pure product ,可是没那么长久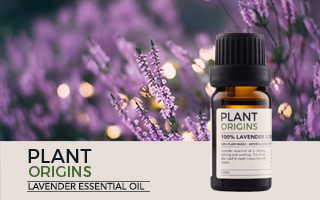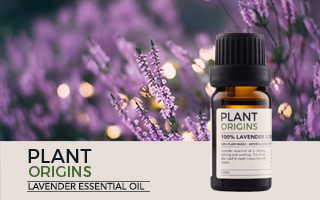 Plant Origins Lavender Essential Oil
(10ml)