Free Pistachio Almond Trail Mix with any purchase*

About This Product

Caffeine fiend, coffee connoisseur or cafe hopper, no matter your relationship with the aromatic brew, our Artisan Brew Drip Coffee (Medium Roast) is set to elevate your cup of joe to greater heights of caffeination. A full-bodied coffee with a lively fruity acidity and intense aroma, the premium quality Arabica coffee beans are medium roasted to bring out their exquisite flavour and aroma then packed in nitrogen-sealed sachets to preserve their freshness and flavour. Don't compromise any longer on quality or convenience when you can have both with our Artisan Brew Drip Coffees. Put aside that sachet of instant coffee and enjoy the luxury of a premium artisanal brew in the comfort of your own home or office today.

Country of Origin: Malaysia

Ingredients
Arabica Coffee Beans.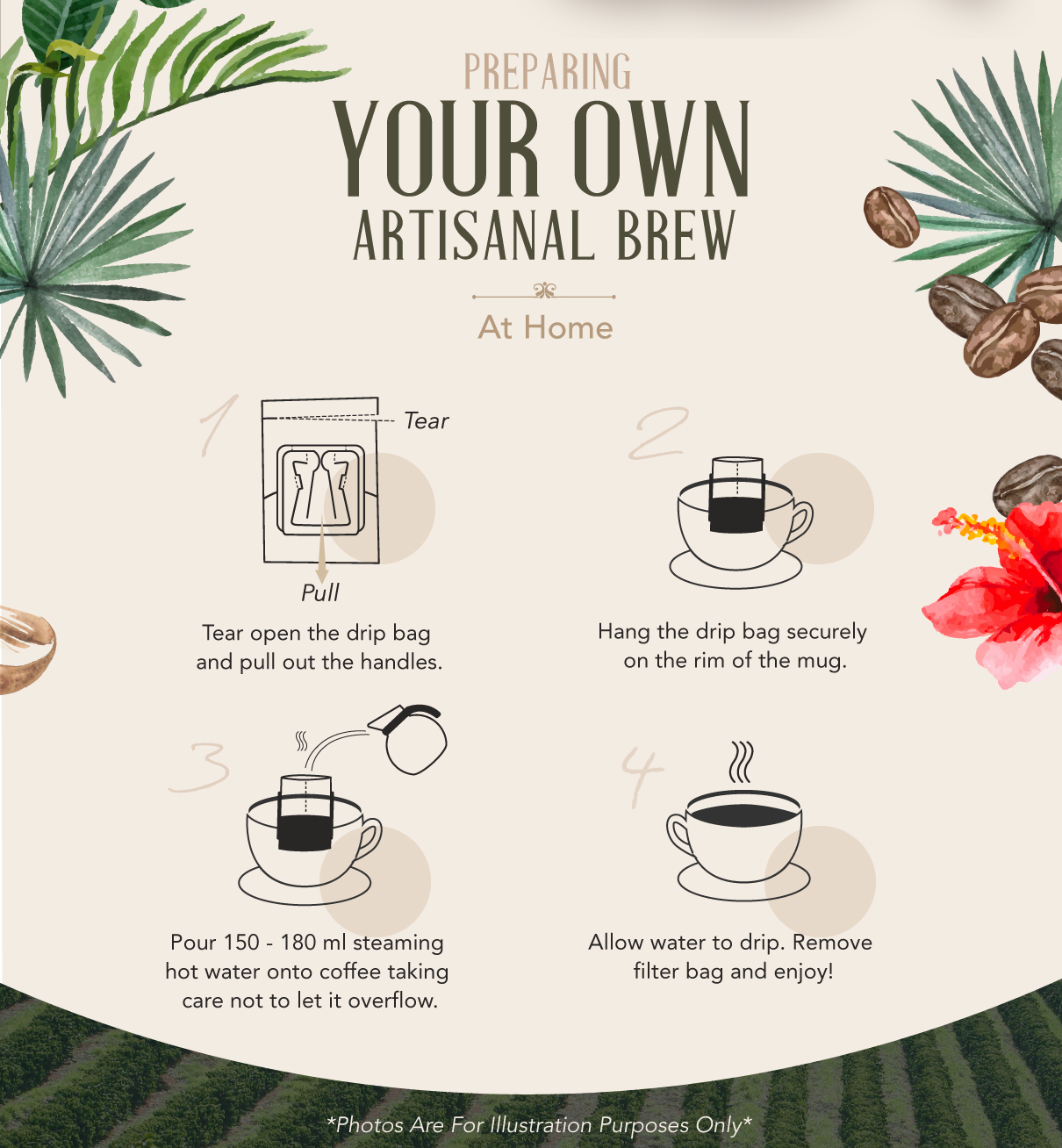 Buy 2 Get Free Gift
Related Products
Ratings & Reviews
Share your feedback by reviewing this product. Help other shopper decide whether it's right for them.
car** c from shah alam, Selangor | Posted 1 week ago
Good product
I purchased many times already. Very aromatic and good product.
KON* C M from SUNGAI BULOH, Selangor | Posted 3 months ago
Nice & Worth buy!
Taste good smells good...
Ama*** C G from Kuala Lumpur, Kuala Lumpur | Posted 4 months ago
Coffee hour
Fragrance, nice to drink
All**** L from Petaling Jaya, Selangor | Posted 5 months ago
Mediocre
Aroma is great but lacking in that bold body. Same for the Dark Roast flavour.
Won* L Y ( from Shah Alam , Selangor | Posted 5 months ago
Great aroma
Love the taste too
Tan* C C from Kuching, Sarawak | Posted 6 months ago
Excellent
Excellent aroma of coffee! Like it very much! Fast in delivery
Won* L Y ( from Shah Alam , Selangor | Posted 6 months ago
Nice aroma
Taste is not strong enough for me. But smells good!
Artisan Brew Drip Coffee (Medium Roast)
(10g x 10 sachets)