Plant Origins
Plant Origins Frankincense Essential Oil
(10ml)
Selling : RM 70.9 (Save 60%)
(
log in
for member pricing )
100% Natural
About this product
Woody, earthy and spicy with a fruity nuance, frankincense essential oil calms but does not sedate. Instead it helps enhance focus, making it an ideal scent to diffuse when seeking tranquillity during meditation or yoga practices. Frankincense's warm scent is spiritually grounding and aids in developing a healthy response to stress as well. When diffused, frankincense essential oil can enhance the mood and help to combat stress and anxiety. Applied topically, it rejuvenates the skin by purifying, soothing and softening it for a youthful glow.
Country of Origin: India
Health Benefits
1. Relieves stress and anxiety. Helps the body to develop a healthy response to stress.
2. Grounding scent helps to enhance focus.
3. Relieves pain and inflammation.
4. Rejuvenates skin and improves overall skin health.
5. Balances hormones and may help reduce symptoms of PMS.
6. Purifies, soothes and softens skin.
Usage Directions
Inhalation Directions
: Add a few drops to diffuser or small pot of boiling water, inhale gently.
Topical Directions
: Dilute by adding a few drops into carrier oil or lotion before applying on skin.
Cautions
Do not use undiluted on skin. Discontinue use if skin irritation occurs.
Consult a physician before use if pregnant, nursing or under doctor's care.
Keep away from children.
Ingredients
Frankincense (
Boswellia Serrata
) Oil.
Allergy Information
-None-
Storage Instructions
Store in a cool, dry place. Keep away from heat and direct sunlight.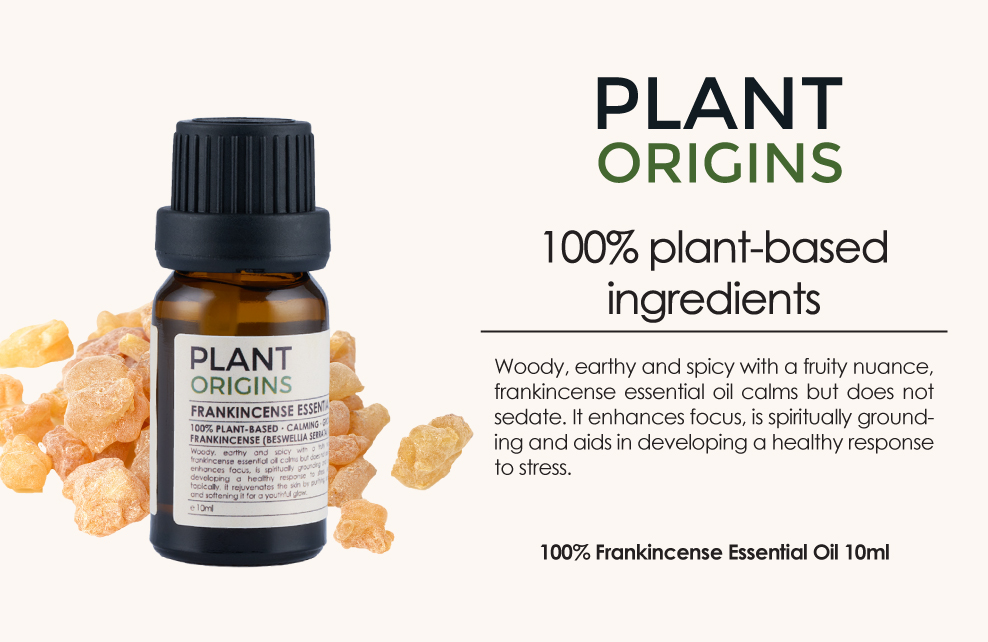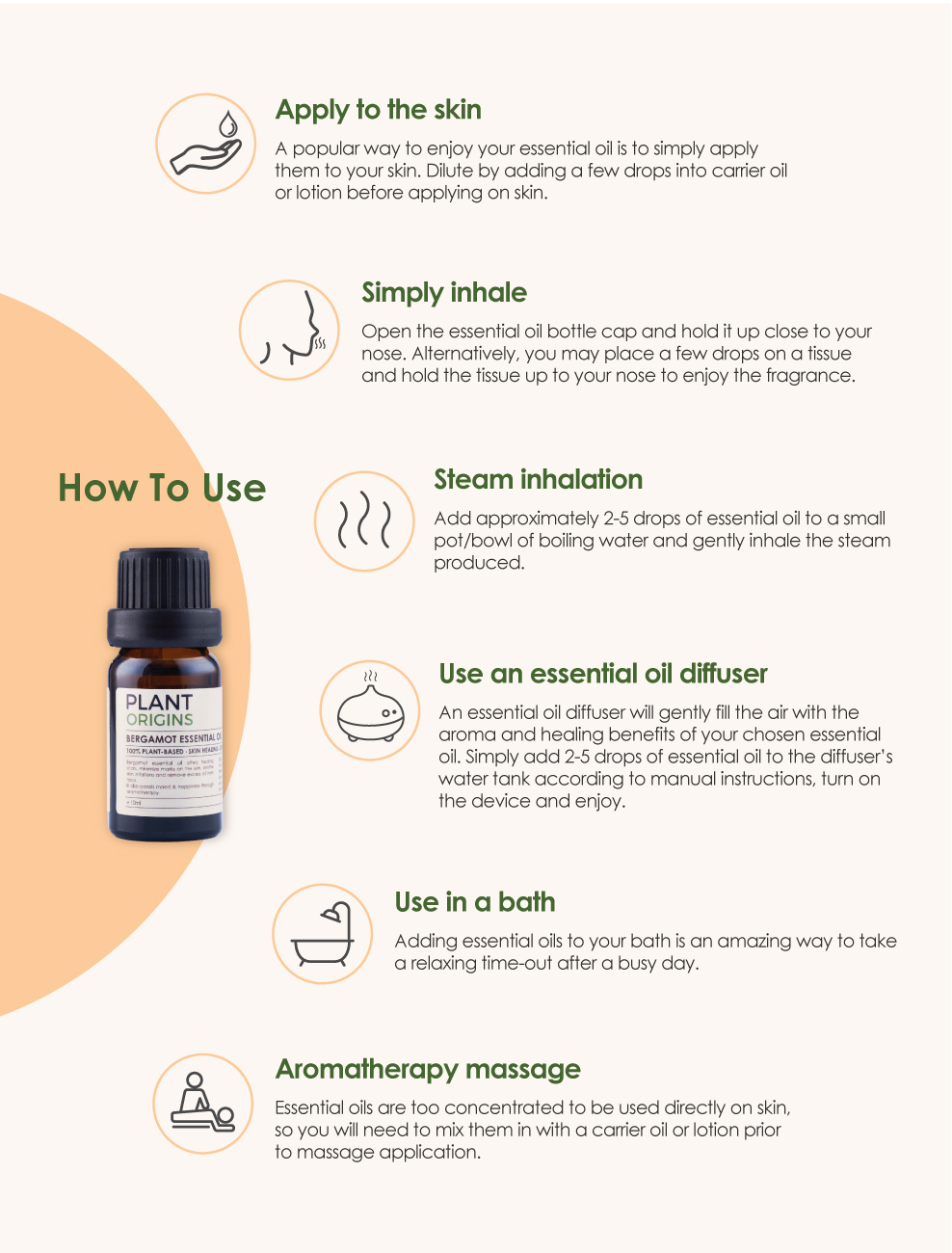 Related Products
Related Blogs
Ratings & Reviews
Share your feedback by reviewing this product. Help other shopper decide whether it's right for them.
Plant Origins Frankincense Essential Oil
(10ml)