Free Room Spray Trial Gift Box*

About This Product

Distinctively sweet and rich, jasmine is no stranger to the aromatherapy scene. This beautiful flower is actually a fragrant flowering shrub from the olive family and is often associated with love, beauty and sensuality. When used in religious ceremonies, jasmine represents purity. However, jasmine isn't just known for its beauty. It's also a popular scent for aromatherapy. Widely regarded as an antidepressant, antiseptic and even aphrodisiac, jasmine is a blossom of many beneficial properties. It aids in helping to balance hormones and may aid those suffering from insomnia or anxiety issues.

Country of Origin: India

Usage Directions
Inhalation Directions: Add a few drops to diffuser or small pot of boiling water, inhale gently.
Topical Directions: Dilute by adding a few drops into carrier oil or lotion before applying on skin.

Cautions
Do not use undiluted on skin. Discontinue use if skin irritation occurs.
Consult a physician before use if pregnant, nursing or under doctor's care.
Keep away from children.

Ingredients
Jasminum (Jasmine) Oil.

Allergy Information
-None-

Storage Instructions
Store in a cool, dry place. Keep away from heat and direct sunlight.


Buy 5 Get Free Gift
Related Products
Ratings & Reviews
Share your feedback by reviewing this product. Help other shopper decide whether it's right for them.
Eli** N from Jenjarom , Selangor | Posted 2 months ago
Smell is very good
Essential oil mix carried oil apply on to skin feeling if love and romance
Eli** N from Jenjarom , Selangor | Posted 2 months ago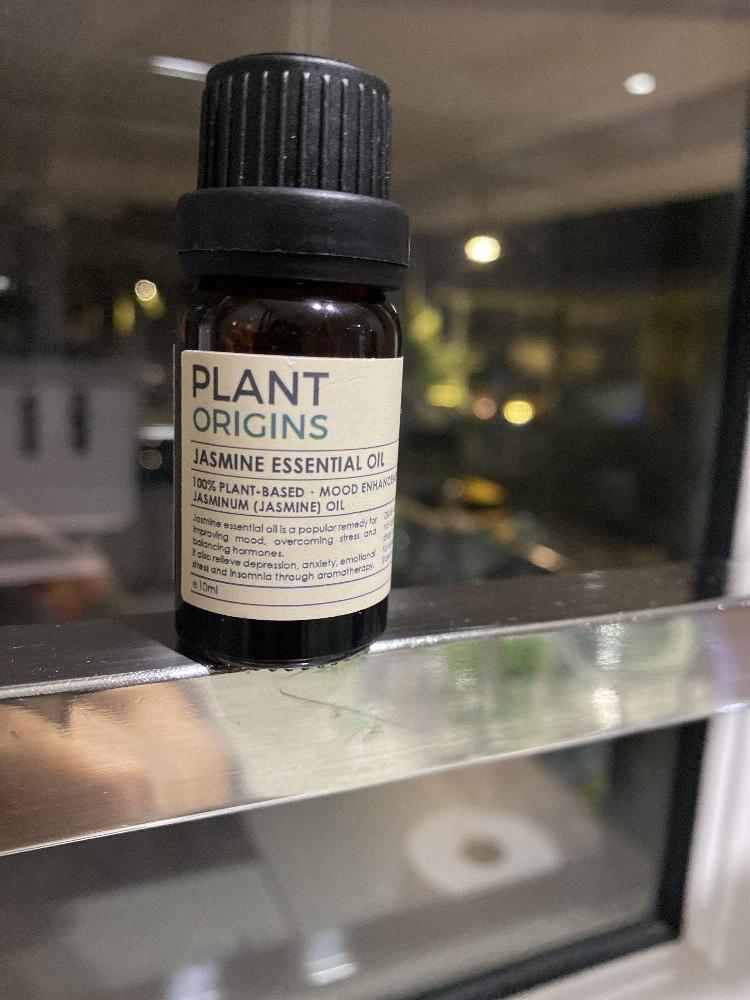 Plant Origins Jasmine Essential Oil
(10ml)