Indochine
Indochine Pure Lavender Essential Oil
(10ml)
Selling : RM 17.2 (Save 40%)
(
log in
for member pricing )
100% Pure Natural
about this product
Natural, High Quality, 100% Pure
Lavender Oil has a beautiful, versatile aroma. It is anti-bacterial and is a must-have for your first-aid kit. It is calming and sedative properties make Lavender Essential Oil a wonderful oil to help relax, fight stress and to promote sleep. And when properly diluted, it's amongst the safest of essential oils.
Lavender Essential Oil is a floral, but some men that love the aroma, especially when combined with other oils. For men's blends, try blending Lavender Essential Oil with oils from the citrus, mint and conifer families.
Lavender Essential Oil is well known for its sedative properties and for its ability to help calm stress and anxiety and to help promote sleep. If used in excess, however, Lavender Oil can actually act as a stimulant.
Uses of Lavender Essential Oil
Lavender oil is believed to have antiseptic and anti-inflammatory properties, which can help to heal minor burns and bug bites.
Research suggests that it may be useful for treating anxiety, insomnia, depression, and restlessness.
Some studies suggest that consuming lavender as a tea can help digestive issues such as vomiting, nausea, intestinal gas, upset stomach, and abdominal swelling.
In addition to helping with digestive problems, lavender is used to help relieve pain from headaches, sprains, toothaches, and sores. It can also be used to prevent hair loss.
Botanical Name: Lavandula angustifolia / Lavandula officinalis
Common Method of Extraction: Steam Distilled
Plant Part Typically Used: Leaves and Flowers/Buds
Color: Clear with a Tinge of Yellow
Consistency: Thin
Perfumery Note: Top/Middle
Strength of Initial Aroma: Medium
Know more about Indochine
We believe that the natural body care enjoyed by earlier generations should be available to us today, every day. This guiding principle brought together the two Indochine Natural founders. Ms Le Thanh Thuy, a Vietnamese fashion designer, and Dr Mike Thair, an Australian scientist. We both experienced skin irritations caused by conventional body care and home cleaning products. We were frustrated at the lack of synthetic-free and preservative-free products on the market. This frustration turned to motivation, and we started to produce our own products.
Our Quality
At our Penang production facility, we source essential oils from around the world. We guarantee customers the best quality. Therefore, all oils are personally selected and vetted by our Australian co-founder and Chief Formulator, Dr Mike Thair. He insists that all oils come with a Certificate of Analysis. Also required is a full Chromatographic profile. Also, an allergens analysis. Feel safe in the knowledge our oils are free from harmful chemicals and toxins.
General Information
Improve your daily life and wellbeing with essential oils. And experience the natural benefits of our 100% pure essential oils. These can be used in many ways. Firstly, try combining them with an oil base for massage. Or, use in candles and room diffusers to create an ambience in your living spaces. Another use is include three to eight drops in your bath water, foot baths, room and linen sprays.
Another use is in creating personal perfumes. However, common these days are alcohol and synthetic based perfumes. These are "loud." Consequently you can smell them coming from a great distance. They fill elevators, and overpower as you come near to department store cosmetics counters.
Because they are all-natural, essential oils are a better option to the more common synthetic fragrances. Use essential oils in a carrier oil to create subtle, intimate fragrances. Something that only you notice, or perhaps your sweetheart. Applied to the skin's pulse points, the warmth of the body allows these luxurious perfume oils to radiate and evolve. Ideal for those who prefer a richer, more discreet scent without synthetics or alcohol.
Instruction
Not to be taken internally. Do not use it undiluted on skin. Avoid during pregnancy. Store below 30 degree Celcius.
Ingredients: 100% Pure Lavender Essential Oil
Customers Also Bought
RM 8.50
RM 29.90 (Save 72%)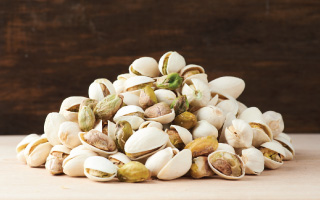 RM 9.30
RM 20.00 (Save 53%)
RM 13.70
RM 22.00 (Save 37%)
Aromatherapy & Essential Oils
RM 27.50
RM 63.00 (Save 56%)
RM 14.70
RM 35.00 (Save 58%)
RM 23.20
RM 61.00 (Save 61%)
Breakfast
Health & Beauty
Home