Free Room Spray Trial Gift Box*
Signature Market
Roasted Natural Edamame
(180g)
Retail : RM 14
Member : RM 8.5 (Save 39%)


About This Product

Do you find yourself always heading for the unassuming plateful of green beans gently wending their way down the sushi conveyor belt? If you enjoy the mildly nutty flavour of fresh edamame beans then our Roasted Natural Edamame will be right up your alley. We roast our fresh edamame beans at low temperatures with only a light touch of salt to help bring out the natural nuttiness and aroma of edamame, resulting in an addictively crunchy snack that's as good for your health as it is for your taste buds. Edamame isn't just a great protein source for vegans and vegetarians, it's also full of minerals, phytonutrients and vitamin K which may aid in reducing the risk of heart disease and improve your blood lipid profile.

Country of Origin: -None-

Ingredients
Edamame, Salt.

Allergy Information
-None-

Storage Instructions
Store in an airtight container or in its original resealable bag to maintain freshness. Keep in a cool, dry place. Avoid exposure to sunlight or excessive heat.

Certified Halal
This product has been certified as halal by JAKIM.
Related Products
Ratings & Reviews
Share your feedback by reviewing this product. Help other shopper decide whether it's right for them.
Ngi** M M from Sungai Petani, Kedah | Posted 2 days ago
Fresh from oven
Tasty good
uma u from Puchong, Selangor | Posted 5 days ago
Yum
I was abit skeptical, this is a snacker and super addictive !!
VOO* M S from Kuantan, Pahang | Posted 6 days ago
Good quality products, fresh and delicious 😋 products
Quality products, worth buying, will keep on buying.
nas** a from SUBANG JAYA, Selangor | Posted 2 weeks ago
Not likely
Not to my like
Ama**** H from Kuala Lumpur, Selangor | Posted 1 month ago
Best choice
Nothing ever goes wrong with edamame.
Ch'** M E from Kuala Lumpur, Selangor | Posted 1 month ago
Nicely pack.
Highly recommended.
Cha* C from Georgetown , Penang | Posted 2 months ago
Not my type of nuts
Not my type of nuts
MOO* L S from AIR ITAM, Penang | Posted 2 months ago
crunchy and very delicious, love it so much
All the items arrived safely and quality is good. Well packed Taste nice, crunchy and fresh. Can't wait to purchase more.
sya**** b a s from Simpang Ampat, Kuala Lumpur | Posted 2 months ago
Very fresh
First time try this one...very good
Pat***** T from Kuala Lumpur, Kuala Lumpur | Posted 3 months ago
Taste good but a little hard
Good snacks while watching TV!
NUR****** N from BATU CAVES, Selangor | Posted 3 months ago
nice and good. fresh!
satisfying. definitely will buy more!
Anynomous | Posted 5 months ago
Like this very much
Bought for 3rd times already, very low fat and is a good choice of tibits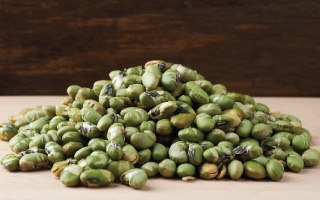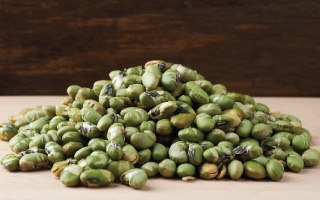 Roasted Natural Edamame
(180g)