Free Good Night Sleep Room Spray Card*
Natural
About This Product
There's a certain creaminess that hazelnuts possess. Smooth with a nice crunch (not grainy!), rich and delicately sweet, they impart their deliciousness to a wide variety of chocolates, desserts, condiments (Nutella) and dishes. Their tastiness isn't all they are known for though. A diet rich in hazelnuts has been shown to help lower LDL cholesterol, reduce inflammation and improve blood lipids. Plus, they're good for your heart too as each nut packs plenty of heart healthy monounsaturated fats, antioxidants and vitamin E. Add our non-GMO Roasted Hazelnuts to your oatmeal or desserts for a delicious source of plant protein and a boost of energy.
Country of Origin: Turkey
Ingredients
Roasted Hazelnuts.
Allergy Information
Contains nut products.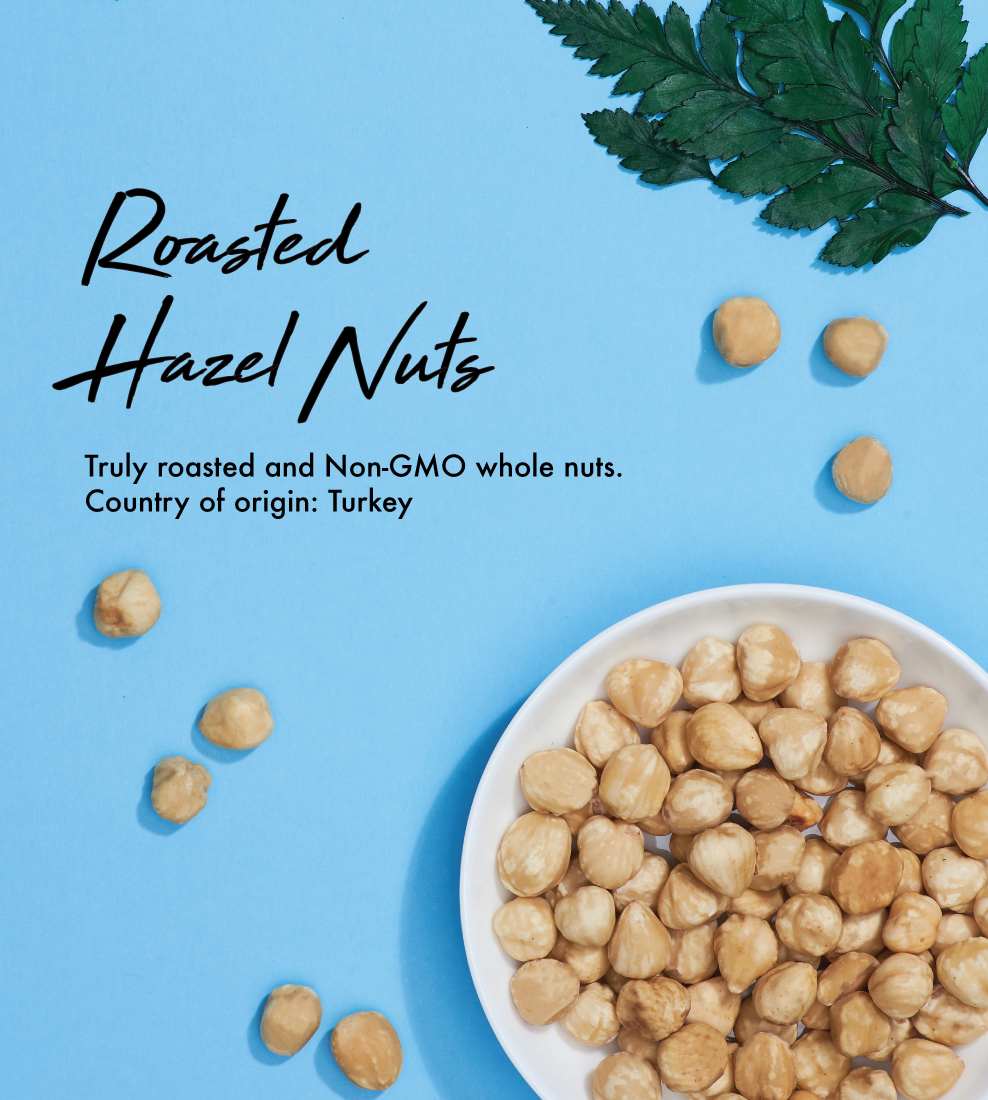 Ratings & Reviews
Share your feedback by reviewing this product. Help other shopper decide whether it's right for them.
Che* L k from Rawang, Selangor | Posted 1 week ago
Nor***** b M from Kuantan, Pahang | Posted 1 month ago
Ain** M S from Bandar Bera, Pahang | Posted 1 month ago
Car*** T from Ipoh, Perak | Posted 1 month ago
fresh
freshly roasted and crunchy
Viv*** N V Y from Kuala Lumpur, Kuala Lumpur | Posted 2 months ago
Good packaging
Product received with good packing and good condition 👍🏻
Jia Y G from Jalan Cenderasari 50590, Kuala Lumpur | Posted 2 months ago
Good
Fresh and crunchy. Fast delivery.
Est*** L from SUBANG JAYA, Selangor | Posted 2 months ago
SIT* N H B S from KUALA LUMPUR, Kuala Lumpur | Posted 3 months ago
rangup sedap fresh
sedap dan fresh
Roasted Hazel Nuts (Bulk Pack)
(450g)