Signature Market
Macadamia Trail Mix (Bulk Pack)
(500g)
Selling : RM 60 (Save 27%)
(
log in
for member pricing )
Natural
About This Product
Nuts have a flavour range that spans the entire spectrum. Whether you're looking for something sweet or even astringent, there's a nut out there for you. When it comes to the creamier tasting ones, the understated macadamia nut actually takes the spotlight. Its plain looking exterior hides an extraordinarily buttery and creamy flavour that is very similar to the flesh of a fresh coconut. Paired with its fellow superstars of the nut world, its creaminess complements the buttery flavours of the cashew and the sweeter flavour of almonds. Now available in a larger pack for your snacking pleasure.
Country of Origin: Malaysia
Ingredients
Cashew Nut, Walnut, Macadamia Nut, Almond, Pumpkin Seed, Sunflower Seed.
Allergy Information
Contains nut products.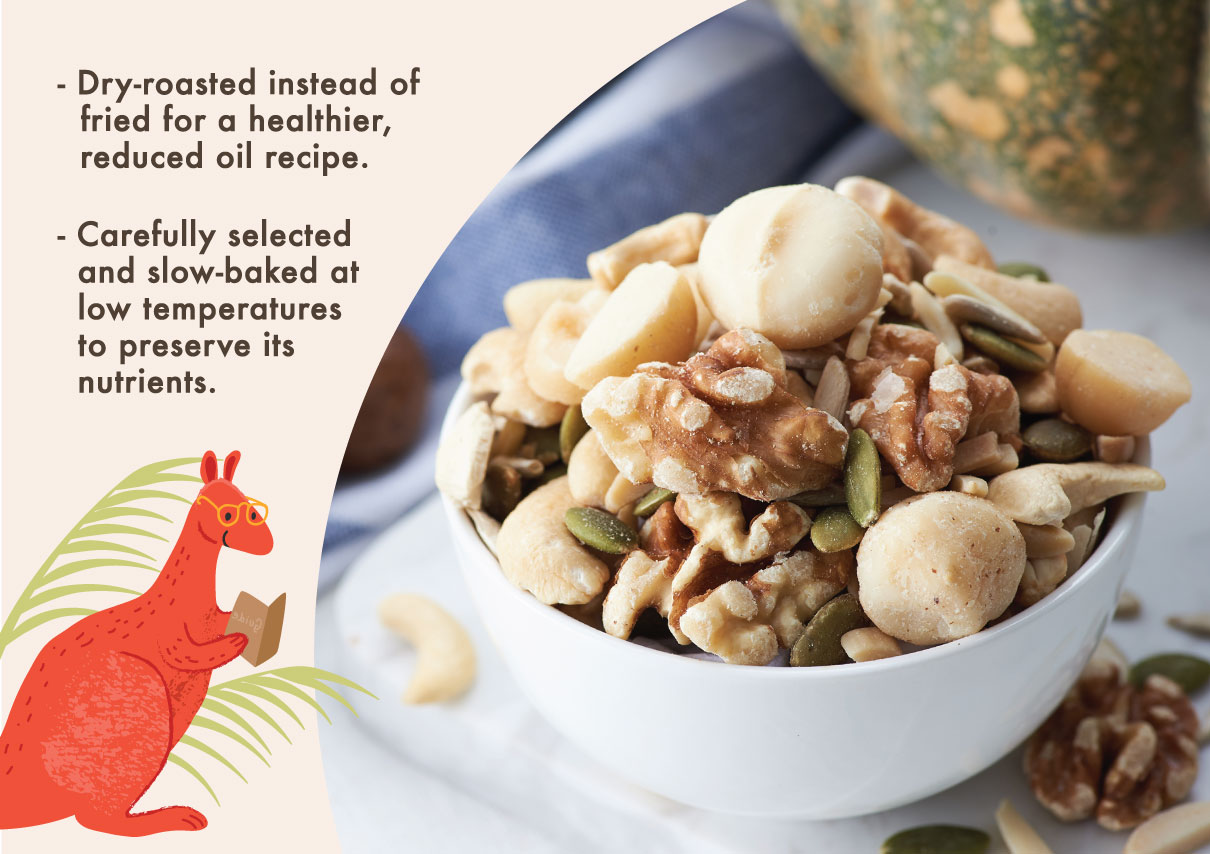 Related Blogs
Ratings & Reviews
Share your feedback by reviewing this product. Help other shopper decide whether it's right for them.
Macadamia Trail Mix (Bulk Pack)
(500g)