Signature Market
Mango Tango Almond Trail Mix
(140g)
Selling : RM 18 (Save 10%)
(
log in
for member pricing )
Pork Free
about this snack
A delicious snack to boost up your day. Who can resist the sweet dried mango and black raisin? This Trail Mix is added with superfood goji berries that even popular celebrities like Madonna and Miranda Kerr can't seems to stop talking about. Adding some tree nuts and seeds for extra crunchiness.
Ingredients
Thai Fried Mango, Almond, Goji Berry, Cashew Nut, Black Raisin, Pumpkin Seed, Sunflower Seed.
Healthy options to consume~
1. Up your yogurt game.
Try picking up a container of plain, low-fat Greek yogurt and adding in a few toppings of your own to give it some flavor — fresh fruit, powdered chocolate, and mango tango almond trail mix.
2. Jazz up your oatmeal.
Contrary to common belief, oatmeal doesn't have to be the most boring breakfast,ever. Try adding mango tango almond trail mix, dried fruits, chia seeds into your bowl of oatmeal. Let everything sit in the refrigerator overnight so that come morning, voila! Breakfast is ready, and it's so, so good.
3. Substitute unhealthy snacks with mango tango almond trail mix.
Try to eliminate unhealthy potato chips and start grabbing mango tango almond trail mix.
Storage Tips:
1. Avoid exposure to direct sunlight.
2. Store in cool and dry place.
3. Protect from insects and pests.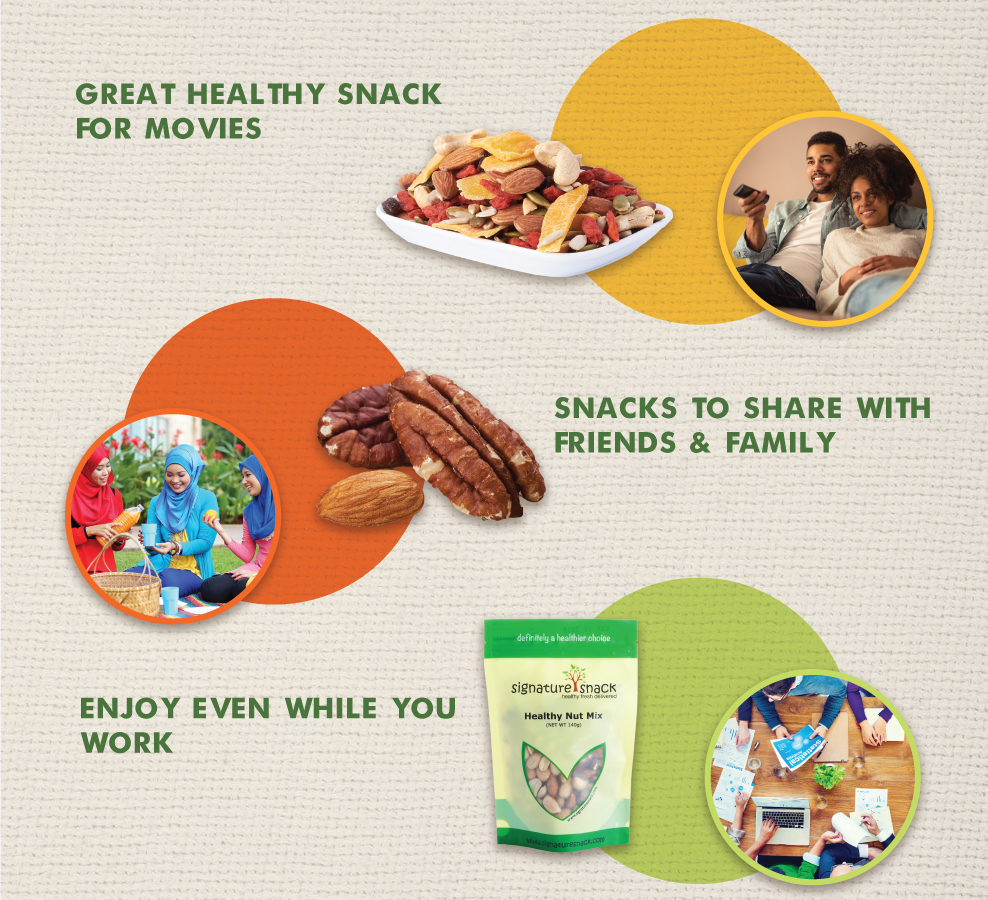 Related Products
Special
Signature Market
Food
Babies & Kids
Health & Beauty
Home