Free Good Night Sleep Room Spray Card*
Signature Market
Pistachio Almond Trail Mix (Bulk Pack)
(500g)
Retail : RM 83
Member : RM 40.9 (Save 51%)


About This Product

Sweet, nutty and buttery - our Pistachio Almond Trail Mix has it all. Perfect for a light snack that will keep your tummy happy until your next meal or as a topping for your overnight oats or salads, our Pistachio Almond Trail Mix combines the rich nuttiness of pistachios, sunflower seeds and pumpkin seeds with the sweetness of almonds and raisins for a taste of sunshine in each bite. Give your diet a supplement boost of vitamins such as vitamin E and K while enjoying the satisfying crunch and all-natural sweetness of nuts and dried fruit in our Pistachio Almond Trail Mix today. Now available in a larger pack for your snacking pleasure.

Country of Origin: Malaysia

Ingredients
Yellow Raisin, Almond, Pumpkin Seed, Sunflower Seed, Pistachio, Slivered Almond.

Allergy Information
Nut products.

Storage Instructions
Store in an airtight container or in its original resealable bag to maintain freshness. Keep in a cool, dry place. Avoid exposure to sunlight or excessive heat.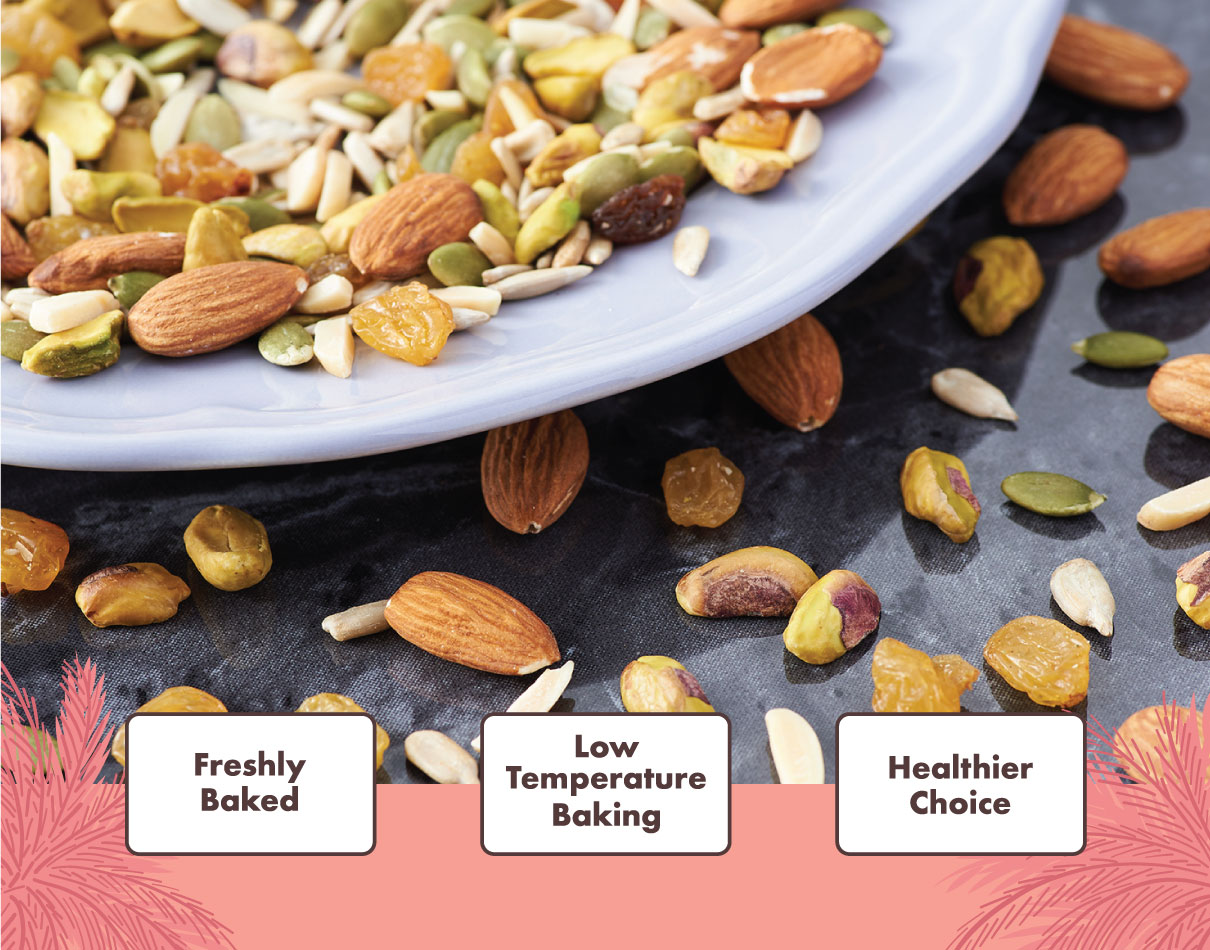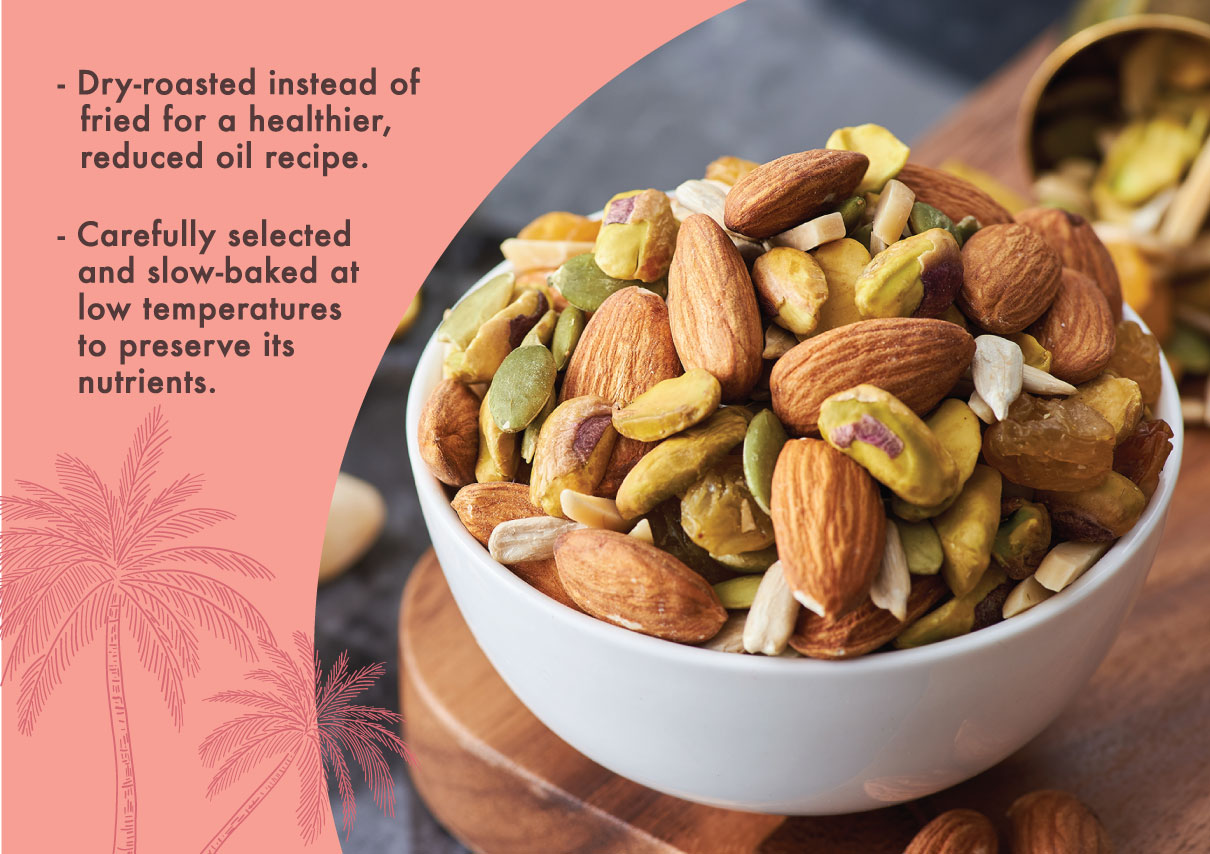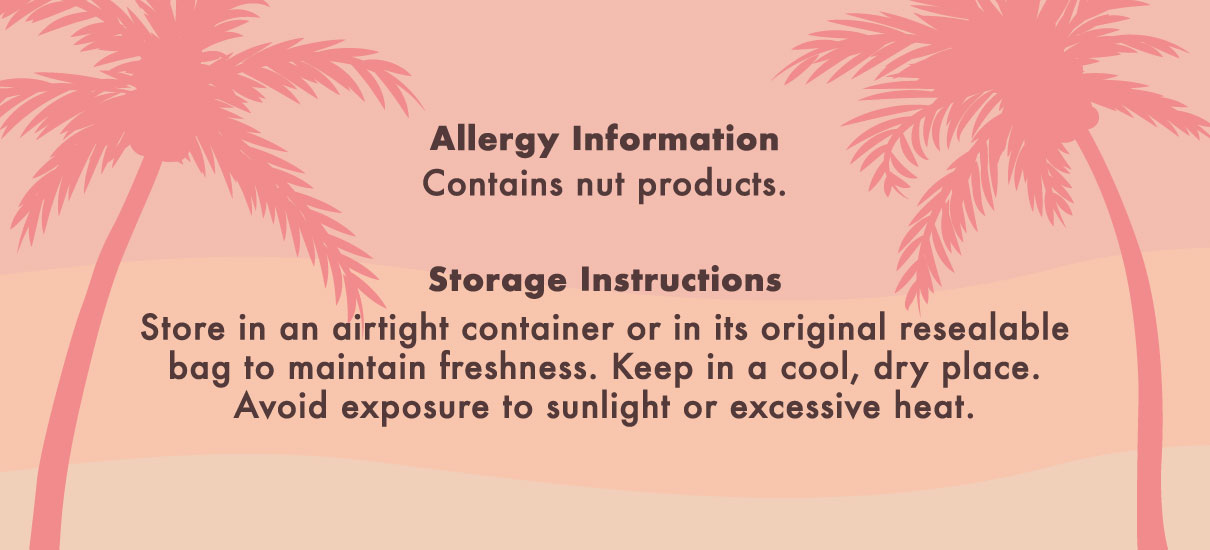 Ratings & Reviews
Share your feedback by reviewing this product. Help other shopper decide whether it's right for them.
ary* from Petaling Jaya, Selangor | Posted 3 months ago
Fast delivery
The nuts a bit crush inside..
Winston Tan from Kuala Lumpur, Kuala Lumpur | Posted 4 months ago
Love This!
A recent addition and loving it! Repeat orders!!
Pistachio Almond Trail Mix (Bulk Pack)
(500g)