Free Good Night Sleep Room Spray Card*

About This Product

Can't get enough of brain foods? Add our Walnut Trail Mix to your snack stash and get brainier as you chomp away! Known as one of the nuts with the highest content of omega-3 fatty acids, walnuts contribute to brain and heart health. Now available in a deliciously nutty combo alongside almonds and cashews, our Walnut Trail Mix is one you shouldn't miss. Add them to your cart now and explore their versatility. Eat them on their own as a snack, top baked goods, salads and desserts with them or blend them up in your favourite smoothie for a nutty twist. Go wild, go nuts! Now available in a larger pack for your snacking pleasure.

Country of Origin: Malaysia

Ingredients
Cashew Nut, Almond, Walnut.

Allergy Information
Nut products.

Storage Instructions
Store in an airtight container or in its original resealable bag to maintain freshness. Keep in a cool, dry place. Avoid exposure to sunlight or excessive heat.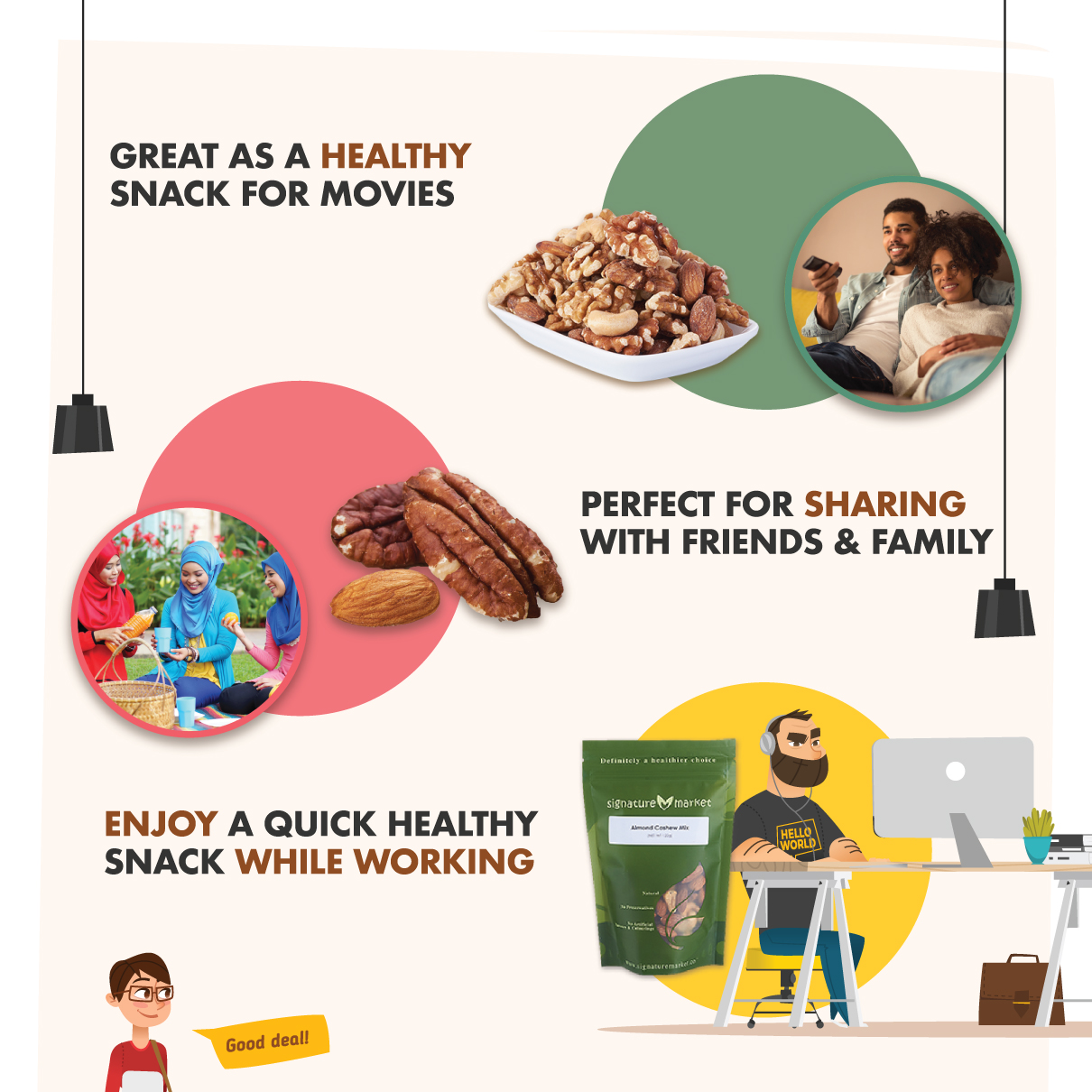 Ratings & Reviews
Share your feedback by reviewing this product. Help other shopper decide whether it's right for them.
HAR**** N from Kluang, Johor | Posted 1 month ago
Loh P Y from Seberang Perai Utara, Penang | Posted 2 months ago
Good
Vice and fresh product, fast delivery
Cho** F F from Menglembu, Perak | Posted 2 months ago
Love the combination so much
I have bought so many times for this. Really loves this healthy nuts combination. Sure will buy again.
Walnut Trail Mix (Bulk Pack)
(500g)