Free Chunky Peanut Butter with any purchase*

About This Product

Prized for their high protein and fibre content, black beans are a star in their own right. Sometimes called turtle beans due to their hard, shell-like appearance, these glossy black legumes are rich in folate, vitamin B6, magnesium and phytonutrients which help to lower the risk of heart diseases. Often used in oriental soups alongside goji berries, they're now included in their baked form in our Black Bean Trail Mix with a host of other nutrient-rich nuts. Black beans don't just help to regulate your bowel movement thanks to its fibre-rich properties, they also help to lower bad cholesterol levels (LDL cholesterol), improve blood pressure levels and build stronger bones. Now available in a larger pack for your snacking pleasure.

Country of Origin: Malaysia

Ingredients
Black Bean, Cranberry, Almond, Melon Seed, Pumpkin Seed, Wolfberry.

Allergy Information
Nut products.

Storage Instructions
Store in an airtight container or in its original resealable bag to maintain freshness. Keep in a cool, dry place. Avoid exposure to sunlight or excessive heat.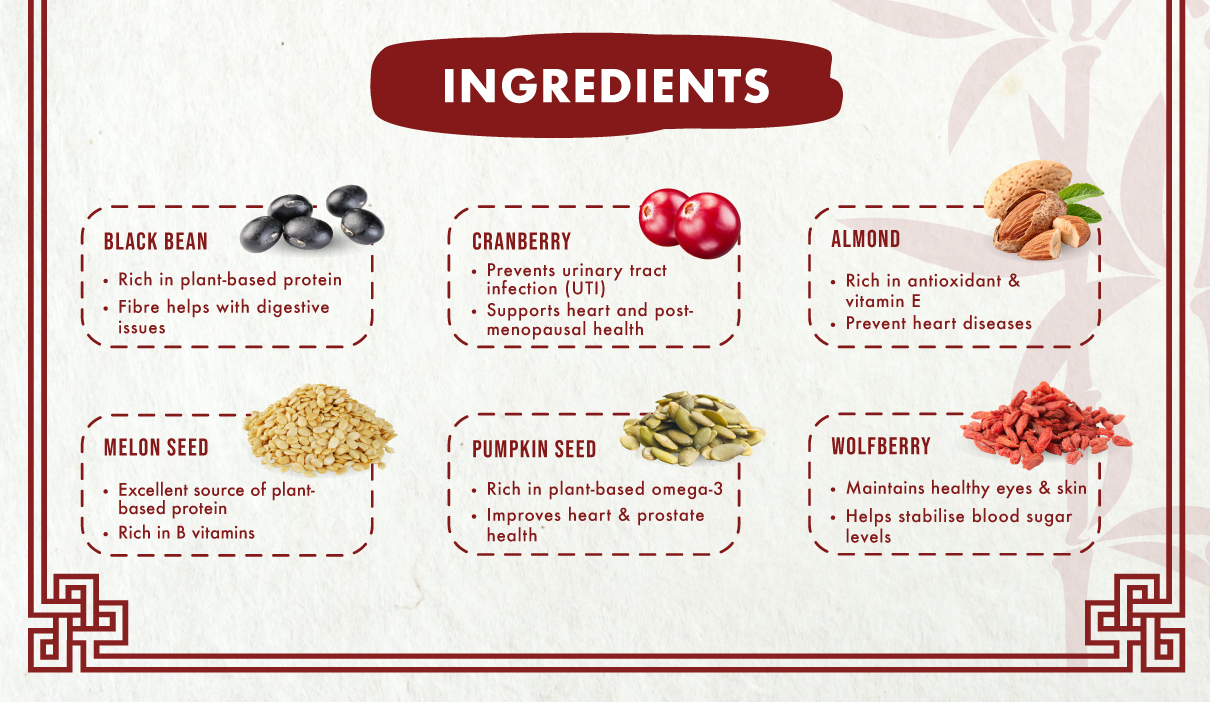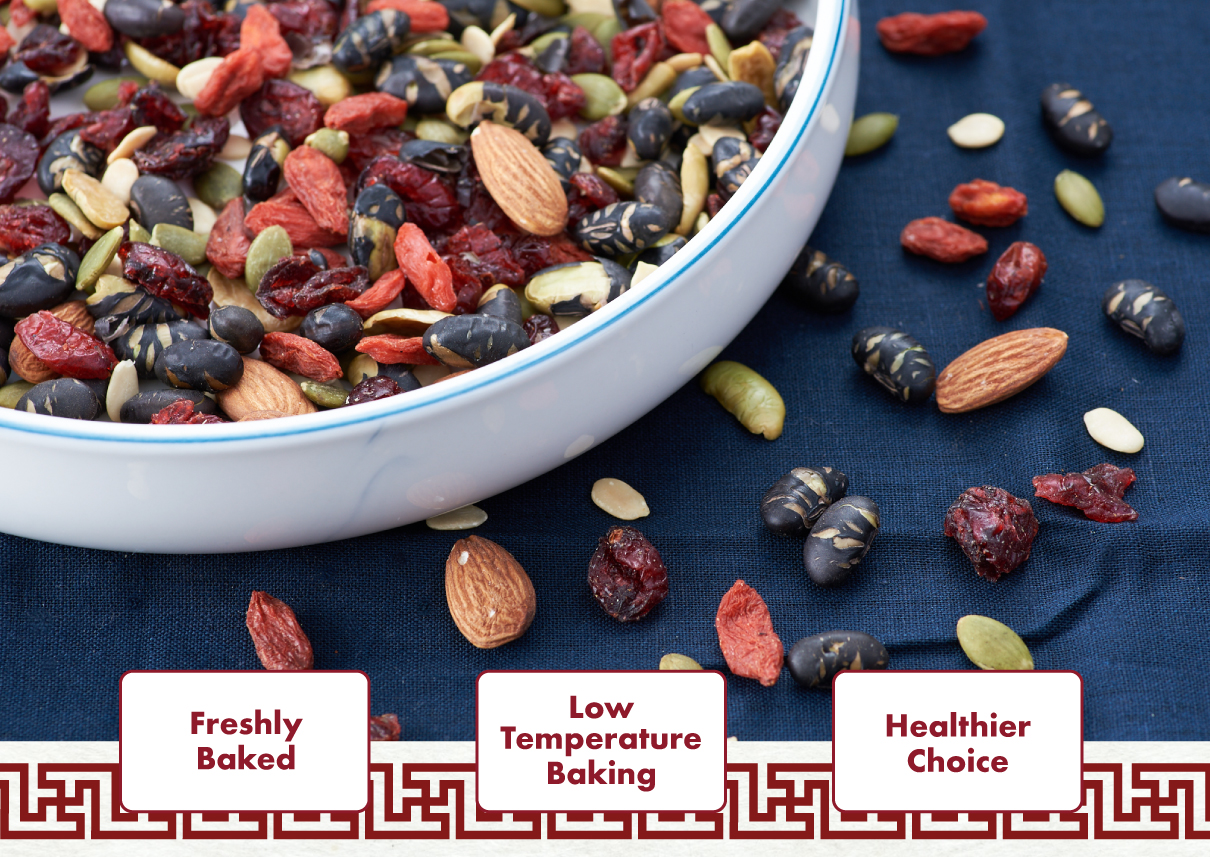 Ratings & Reviews
Share your feedback by reviewing this product. Help other shopper decide whether it's right for them.
Noo* S b M S from Kulim, Kedah | Posted 1 week ago
Fast delivery
Isnin order, Selasa dah sampai, cepat sungguh, terbaik
Pat***** Y from Shah Alam, Kuala Lumpur | Posted 1 month ago
Ann** N T Y from Ipoh, Perak | Posted 2 months ago
Black Bean Trial Mix
Elderly love it, beans not too hard from them. Added the wolfberry, a perfect mix. Repeat order for N times...
IVY T from Seri Kembangan, Selangor | Posted 3 months ago
Healthy Snack!
Enjoy the food while watching tv!
TAN Z W from Bayan Lepas, Penang | Posted 5 months ago
Joa*** F from Petaling Jaya, Selangor | Posted 6 months ago
love the mix
nice mix. particularly love the cranberries.
Car** K from Kuala Lumpur, Kuala Lumpur | Posted 7 months ago
Yummy black bean oriental trail
At first we were thinking the black bean would be hard so we only ordered a packet to try. Surprisingly it wasn't! Ask this is our 3rd order
Mei C T from SIMPANG RENGGAM, Johor | Posted 7 months ago
Black Bean Trail Mix (Bulk Pack)
(500g)