Signature Market
Macadamia Trail Mix
(120g)
Selling : RM 18 (Save 10%)
(
log in
for member pricing )

About This Product

Nuts have a flavour range that spans the entire spectrum. Whether you're looking for something sweet or even astringent, there's a nut out there for you. When it comes to the creamier tasting ones, the understated macadamia nut actually takes the spotlight. Its plain looking exterior hides an extraordinarily buttery and creamy flavour that is very similar to the flesh of a fresh coconut. Paired with its fellow superstars of the nut world, its creaminess complements the buttery flavours of the cashew and the sweeter flavour of almonds.

Country of Origin: Malaysia

Ingredients
Cashew Nut, Walnut, Macadamia Nut, Almond, Pumpkin Seed, Sunflower Seed.

Allergy Information
Contains nut products.

Storage Instructions
Store in an airtight container or in its original resealable bag to maintain freshness. Keep in a cool, dry place. Avoid exposure to sunlight or excessive heat.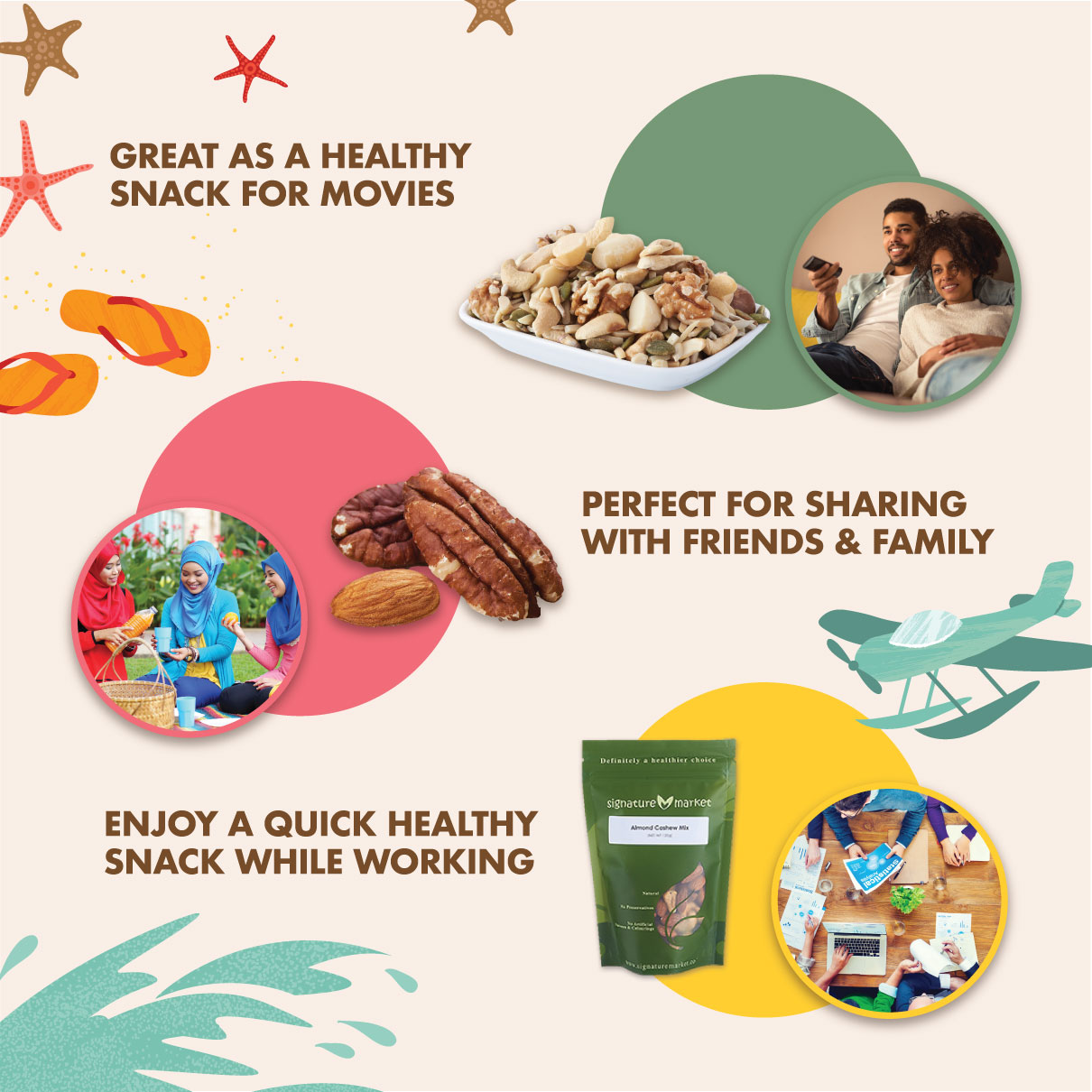 Related Products
Ratings & Reviews
Share your feedback by reviewing this product. Help other shopper decide whether it's right for them.
Sya***** F b T S from Gemencheh, Negeri Sembilan | Posted 1 day ago
Good product quality
Really enjoy my order.. All nuts crunchy
Sar** R from Petaling Jaya, Selangor | Posted 1 week ago
😊😊😊
Very satisfied will repeat soon!
Yap H N from Subang USJ, Selangor | Posted 2 weeks ago
Fresh
Fresh and crunchy. Must buy item
NUR A B J from JOHOR BAHRU, Johor | Posted 2 weeks ago
Wonderful snacks
Fulfill your craving between heavy meals. Love it!
Azn*** I from Ampang, Selangor | Posted 2 weeks ago
Terbaikkk
Good product n healthy
LAM S C from IPOH, Perak | Posted 2 weeks ago
Fresh and yummy
First time purchased , very satisfied
ROS**** B R @ M Y from SERI ISKANDAR, Perak | Posted 2 weeks ago
Ail*** D from Kuala Lumpur, Kuala Lumpur | Posted 3 weeks ago
Nuttilicious!
This just hits the spot... Healthy and at the same time satisfies your hunger pangs!
Macadamia Trail Mix
(120g)