Free Good Night Sleep Room Spray Card*

About This Product

Prized for their high protein and fibre content, black beans are a star in their own right. Sometimes called turtle beans due to their hard, shell-like appearance, these glossy black legumes are rich in folate, vitamin B6, magnesium, iron and phytonutrients which help to lower the risk of heart diseases and increase haemoglobin levels. Black beans don't just help to regulate your bowel movement thanks to its fibre-rich properties, they also help to lower bad cholesterol levels (LDL cholesterol), improve blood pressure levels and build stronger bones. For individuals who are trying to maintain a vegan or vegetarian diet, black beans can help supplement their protein intake as well. Now available in a larger pack for your snacking pleasure.

Country of Origin: -None-

Ingredients
Black Bean, Salt.

Allergy Information
-None-

Storage Instructions
Store in an airtight container or in its original resealable bag to maintain freshness. Keep in a cool, dry place. Avoid exposure to sunlight or excessive heat.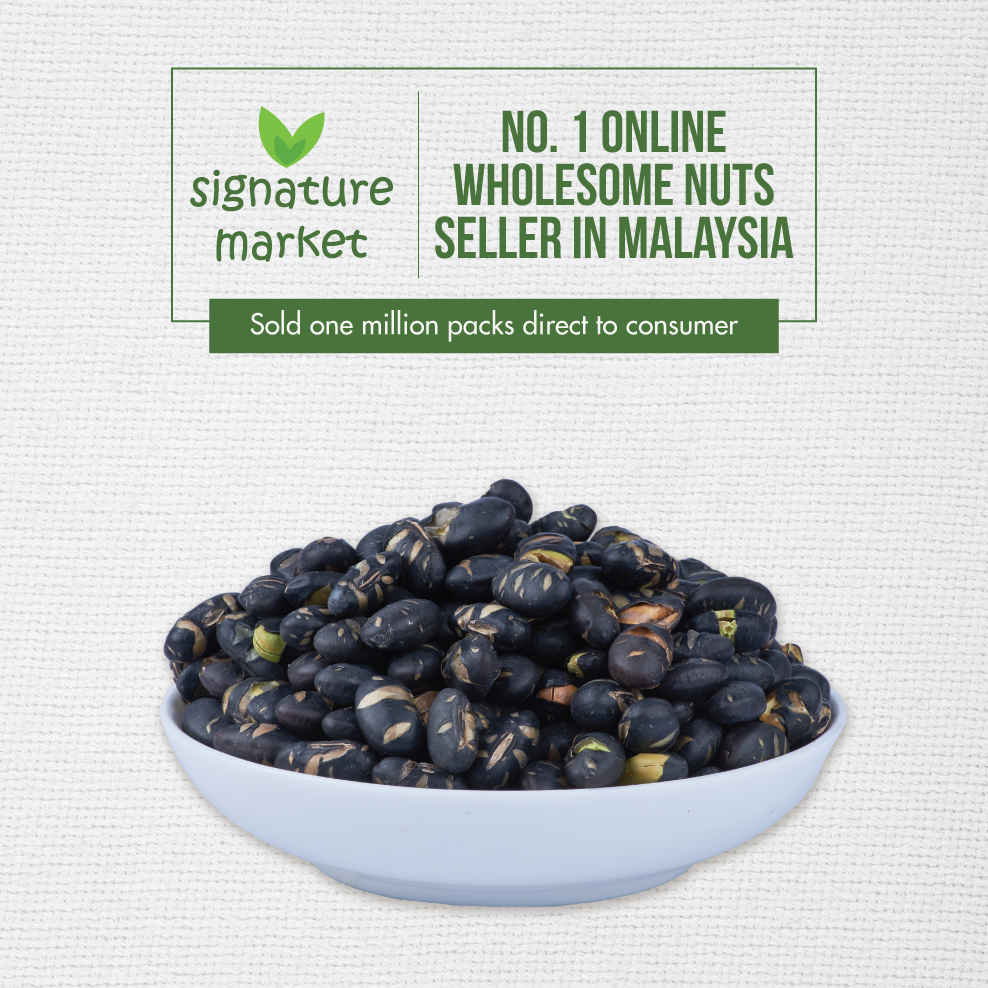 Ratings & Reviews
Share your feedback by reviewing this product. Help other shopper decide whether it's right for them.
Cha* M F from Subang Jaya , Selangor | Posted 2 weeks ago
Good product n good delivery. Repeated orders.
Good products n fast delivery.
She* Y M from Nilai , Negeri Sembilan | Posted 2 weeks ago
Crunchy
Crunchy & serve with some salt. Good taste
BRI** S from KUCHING, Sarawak | Posted 3 weeks ago
worth the money
black bean is my favorite
Pri****** Y from Kuala Lumpur, Kuala Lumpur | Posted 1 month ago
Black Beans
It's really healthy to eat black beans and furthermore I can eat it as snacks now. Not salty and lightly roasted.
LIM L E from BUTTERWORTH , Penang | Posted 1 month ago
Lim M C from Petaling Jaya, Selangor | Posted 2 months ago
Can't resists...
So crunchy and can't stop eating!!
Che*** L from Johor Bahru, Johor | Posted 3 months ago
I love it
Fresh and crunchy
Roasted Natural Black Beans (Bulk Pack)
(400g)