Signature Snack
Healthy Nut Mix (Bulk Pack)
(500g)
Selling : RM 37.1 (Save 48%)
(0% GST)
(
log in
for member pricing )
Pork Free
about this snack
This snack is our signature healthy snacks. This snack is low carb, high protein snacks that satisfy your hunger between meals and improves your diet results.
No added sugar. Gluten, dairy and preservative free.
what this snack taste like?
All of the different type of nuts except peanuts are roasted without any seasoning. You can taste the natural taste of each different nuts. Only the peanuts are lightly salted.
Ingredients:
Almond , Lightly Salted Peanut (Himalayan Salt) , Cashew Nut , Pecan, Hazelnut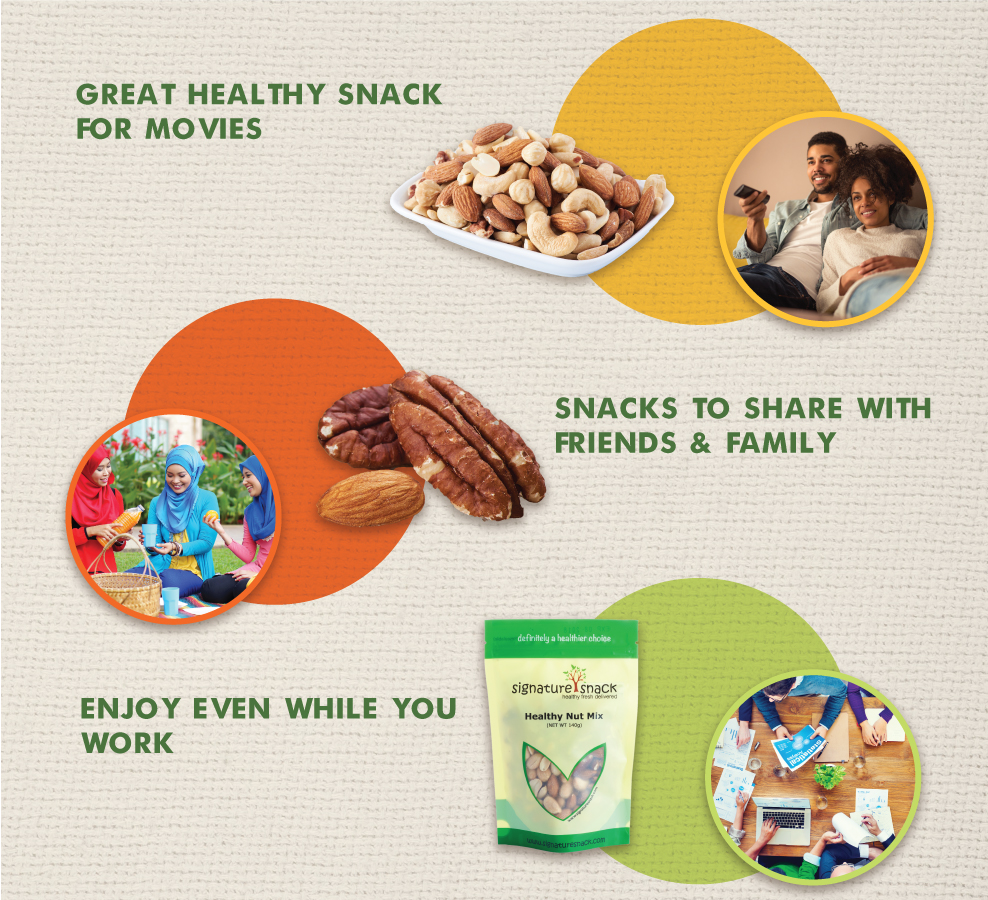 Customers Also Bought
Breakfast
Health & Beauty
Home