Brain Food Mix
Brain Food Mix
(150g)
Selling : RM 18 (Save 10%)
(
log in
for member pricing )

About This Product

Late nights, rising stress levels and anxiety can affect our performance at work and during exam periods, but what's worse is when your brain starts to show signs of slowing down during crucial moments. Don't fret though. While we can't ensure you get a good night's sleep, we can ensure your brain gets the fuel it needs in order to function properly. Made with a combination of brain boosting ingredients, our Brain Food Mix contains almonds, cacao nibs, pistachio kernels, pumpkin seeds, sunflower seeds, walnuts and a generous helping of natural yellow raisins for a sweet dose of energy. Packed with Omega-3 fatty acids, zinc, magnesium, vitamin E and a healthy dose of caffeine (from cacao nibs), what's not to like? Get munching as you get crunching on your study or work list!

Country of Origin: Malaysia

Ingredients
Walnut, Almond, Natural Yellow Raisin, Pistachio Kernel, Cacao Nib, Pumpkin Seed, Sunflower Seed.

Allergy Information
Contains nut products (almonds, walnuts).

Storage Instructions
Store in an airtight container or in its original resealable bag to maintain freshness. Keep in a cool, dry place. Avoid exposure to sunlight or excessive heat.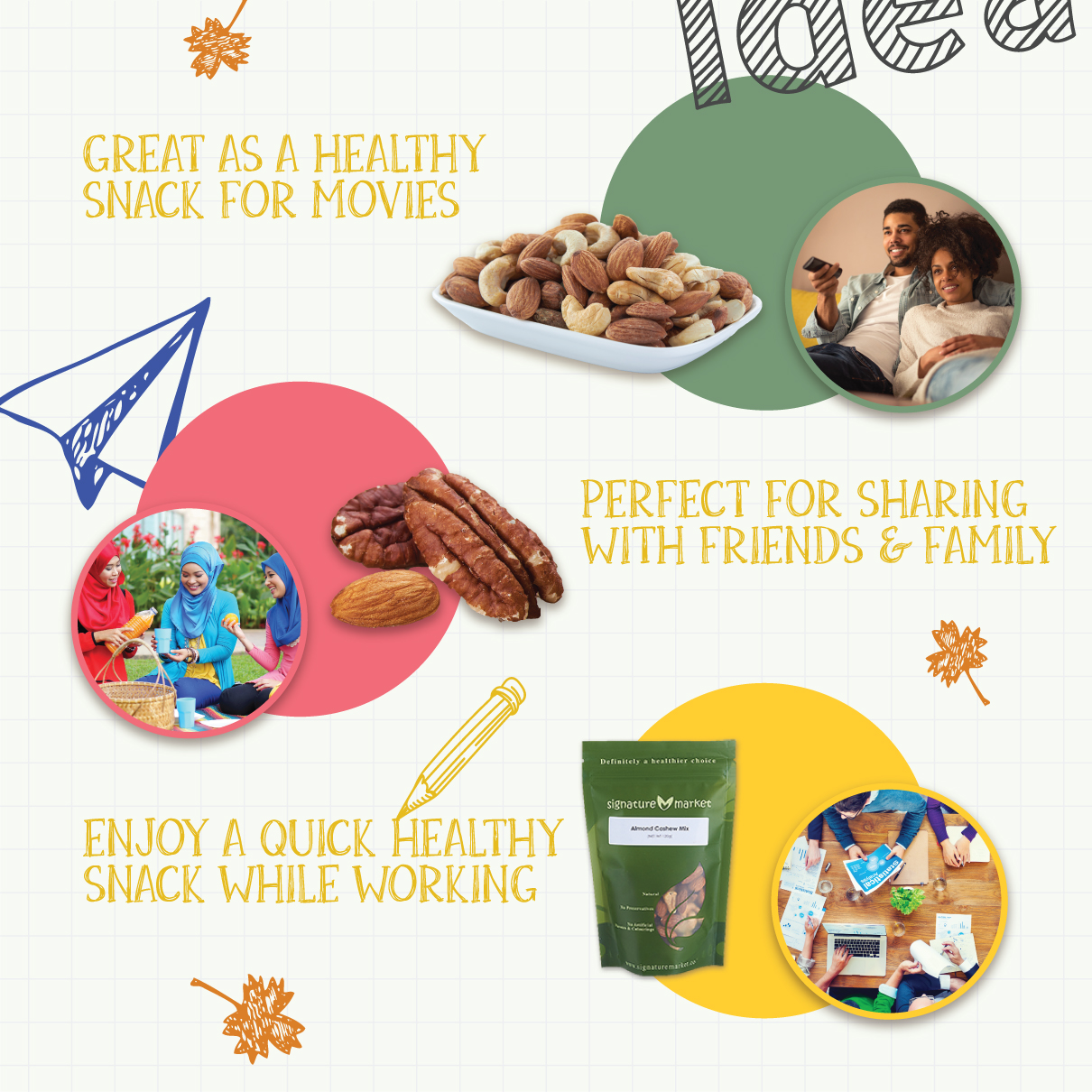 Related Products
Ratings & Reviews
Share your feedback by reviewing this product. Help other shopper decide whether it's right for them.