Signature Market
Eye Brightening Mix
(140g)
Selling : RM 18 (Save 10%)
(
log in
for member pricing )
Natural
About This Product
We take the time to exercise, eat healthy and sleep well, all the right things to do to keep our bodies healthy. But we often neglect and forget to nourish one of the most important organs - our eyes. In our modern world, it's inevitable that we'll have to face a screen at some point during the day, be it our own smartphones or even a computer at our 9-5 jobs. Screen-time, the stresses of driving, age and even environmental factors such as haze will all cause the condition of your eyes to deteriorate which is why Signature Market has developed our Eye Brightening Mix to rescue your tired eyes. Made with a variety of known eyesight boosters, this healthy mix of nuts, seeds and berries will restore the sparkle to your eyes and help keep them healthy so you can be bright eyed and bushy tailed every day, all day!
Country of Origin: Malaysia
Ingredients
Walnut, Sunflower Seed, Strawberry, Hazelnut, Blackcurrant, Premium Blueberry, Goji Berry.
Allergy Information
Contains nut products (hazelnuts, walnuts).
Related Products
Related Blogs
Ratings & Reviews
Share your feedback by reviewing this product. Help other shopper decide whether it's right for them.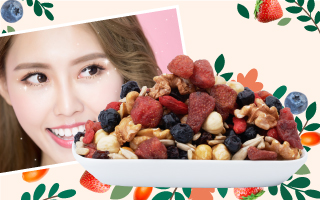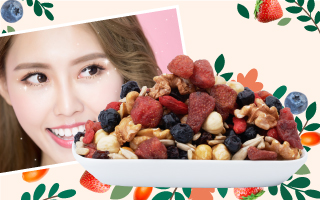 Eye Brightening Mix
(140g)