Signature Market
Low GI Mix
(130g)
Selling : RM 18 (Save 10%)
(
log in
for member pricing )

About This Product

Having and managing diabetes doesn't have to be all doom and gloom. Although individuals with diabetes requires several lifestyle changes, such as leading a more active lifestyle and adjusting their diets, you don't have to resign yourself to a lifetime of bland food. But first things first, what is a low GI diet? A low GI diet is based on the glycaemic index, a relative ranking of carbohydrate content in foods according to how they affect blood glucose levels. Studies have shown that low-GI diets are not only beneficial for those with diabetes but they also aid weight loss, reduce blood sugar levels and lower the risk of heart disease and Type 2 diabetes.
While sugar is one of the ingredients you have to eat less of, nuts aren't on that 'Eat Less' list. In fact, nuts may help minimize the impact of some health issues that come along with having diabetes. However, a low glycaemic index (GI) diet is still something you should aim for and it would be wise to note that not all nuts are created equal, which is why we have specially selected a variety of nuts, seeds and dried fruit that cater and adhere to a low-GI diet!

Country of Origin: Malaysia

Ingredients
Almond, Walnut, Cashew Nut, Pecan, Dried Cranberry (Reduced Sugar), Sunflower Seed, Pistachio Kernel.

Allergy Information
Contains nut products.

Storage Instructions
Store in an airtight container or in its original resealable bag to maintain freshness. Keep in a cool, dry place. Avoid exposure to sunlight or excessive heat.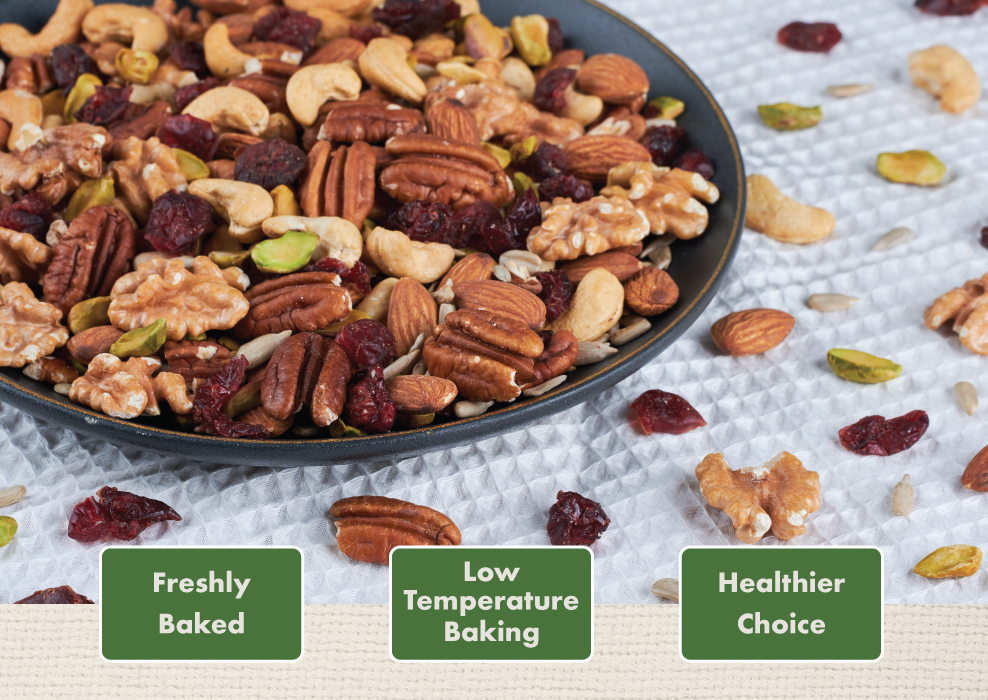 Related Products
Ratings & Reviews
Share your feedback by reviewing this product. Help other shopper decide whether it's right for them.
Zil* from Pekan, Pahang | Posted 3 weeks ago
Product
The best products
Christina chong from Kuala lumpur, Kuala Lumpur | Posted 1 month ago
Fresh & Gd quality
Very good..natural,,