Free Delivery + Lifetime Membership

About This Product

Fans of nutritious sweet Chinese herbal soups such as Six Combination 六味莲子 and Eight Treasures 八宝莲子 are in for a treat with our Six Treasures Lotus Seed Trail Mix! Featuring a variety of ingredients often used in traditional Chinese medicine to tonify the spleen, our all-new trail mix puts the spotlight on crunchy lotus seeds and walnuts while recreating the sweetness of traditional tong sui with a combination of red dates, black raisins and goji berries for a well-balanced medley of flavours. Who says you have to eat your favourite sweet Chinese herbal soups the usual way when you can have them in a handy trail mix snack pack that's perfect for sharing? Get your helping of plant-based proteins, minerals, vitamins and antioxidants all in one delicious Chinese herbal soup-inspired trail mix today with our Six Treasures Lotus Seed Trail Mix!

Country of Origin: Malaysia

Ingredients
Lotus Seed, Green Soybean (Edamame), Walnut, Red Date, Natural Black Raisin, Goji Berry.

Allergy Information
Contains soy and nut products.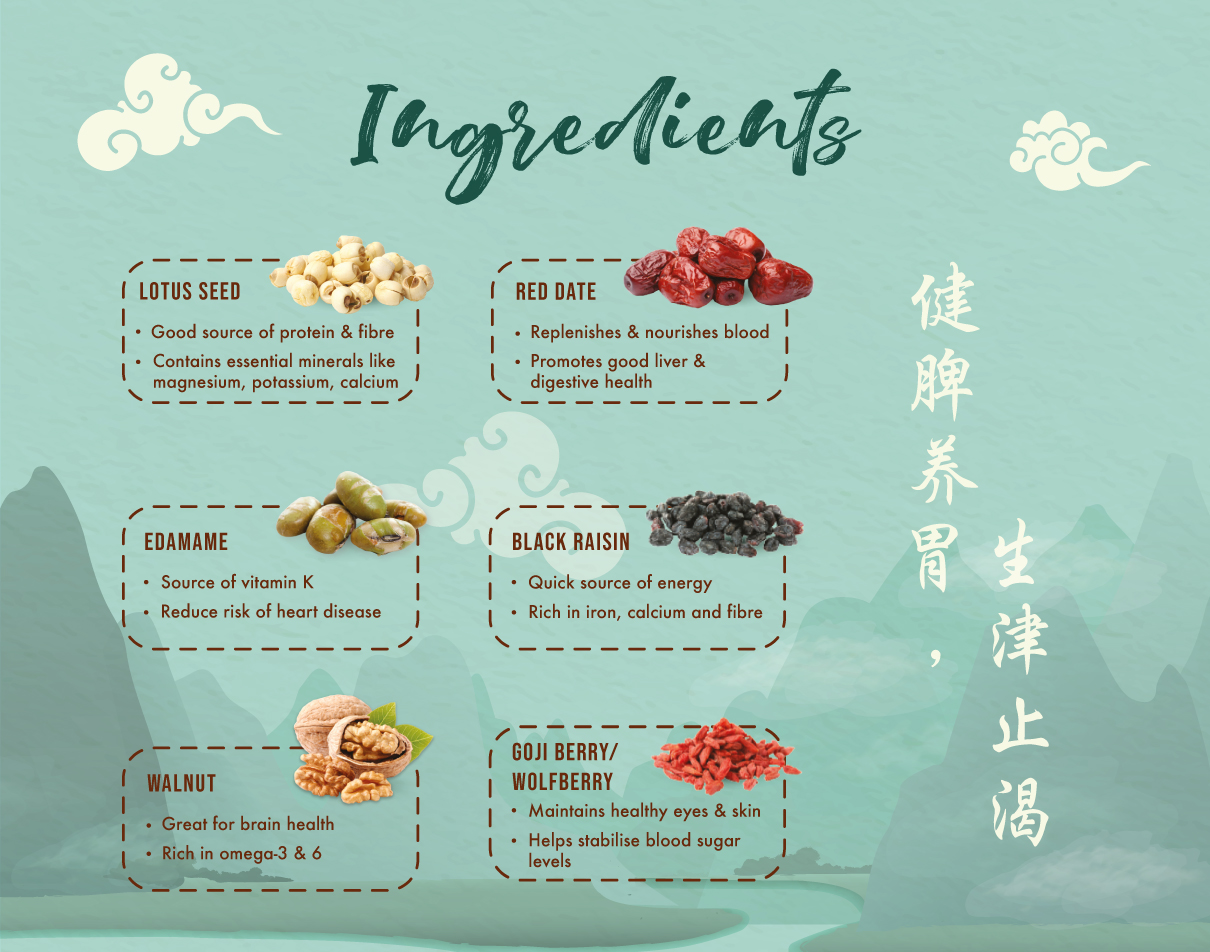 Buy 4 Rebate RM 6
Related Products
Ratings & Reviews
Share your feedback by reviewing this product. Help other shopper decide whether it's right for them.
Cho** S Y from Puchong, Selangor | Posted 1 week ago
Emi** L from Johor Bahru, Johor | Posted 4 weeks ago
fresh food
fast delivery and good packing quality
Ong B E from Bukit Mertajam, Penang | Posted 1 month ago
Six Tressures Lotus Seed
nice crunchy bites and nutritious snacks on the go. Other products not tried yet so no comment yet.
Zai** R b M J from Rawang, Selangor | Posted 1 month ago
Good mix snack
Love the sweetness of the fruits mixed with the crunchy taste of the nuts.
MUH***** N from KUALA SUNGAI BARU, Melaka | Posted 2 months ago
Best..
Recommended.. Terbaik.. repeatedly times order.. easy snack when you hungry. My favourite
Lai Y J from Seremban, Negeri Sembilan | Posted 2 months ago
2nd purchase!
I tried the first pack gabubg parcel with others, and this is my 2nd purchase now! Taste so good! Love that lotus seed though!
Mei W from Kajang, Selangor | Posted 2 months ago
Good combination
A better combination compared to dry fruits. More natural flavoured.
LOW C W from muar, Johor | Posted 3 months ago
GOOD
fast delivery, good taste
MEI X K from KAJANG, Selangor | Posted 4 months ago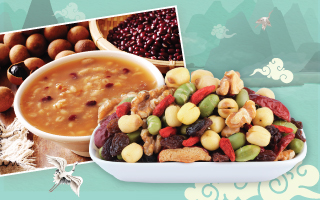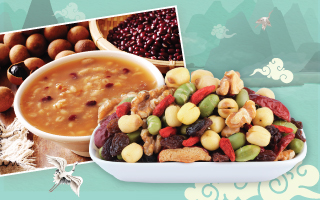 Six Treasures Lotus Seed Trail Mix
(140g)