Signature Market
Keto Trail Mix (High Fat)
110g
Selling : RM 18 (Save 10%)
(
log in
for member pricing )
Natural
About This Product
Keto diets have been on the rise due to its rather delicious requirements. Increase fat intake? No sacrificing of meaty delights? Count us in. But while it may sound easy and delicious, maintaining a high-fat diet isn't the easiest thing to do while also avoiding all carbs. What do you do when you're in a rush but need to hit your daily fat intake target? Opt for our specially formulated Keto Trail Mix (High Fat)! With a high fat content of up to 19g per serving, it's a quick, healthy and easy way to achieve your daily intake of fat while on the go.
Keto diets are essentially a diet that's high in fat with moderate intake of protein and low carbohydrate intake. The idea behind it is to actually get your body to switch from burning carbohydrates to burning fat for energy. It can be an alternative to treat certain health conditions as well as helping to accelerate weight loss.
Country of Origin: Malaysia
What Does This Taste Like?
Very nutty with a good mix of flavours and textures from each nut.
Health Benefits
1. Rich in heart-healthy monounsaturated fats and Omega-3 fatty acids.
2. Improves gut health and is anti-inflammatory.
3. Composed of up to 93% of unsaturated fatty acids.
4. Rich in selenium.
5. Strengthens the immune system.
6. Supports brain health.
7. Excellent source of vitamin E.
8. Improves skin health as well as encourages growth of healthy hair and nails.
Usage Directions
Open packet and consume directly.
How To Consume
1. Open packet and consume directly.
2. Top yoghurt, overnight oats, oatmeal porridge or acai bowls with a handful of Keto Trail Mix.
3. Include into baked goods for a nutritious and delicious flavour boost.
Ingredients
Walnut, Sunflower Seed, Brazil Nut, Pecan Nut, Macadamia.
Allergy Information
Contains nuts.
Storage Instructions
Store in an airtight container or in its original resealable bag to maintain freshness. Keep in a cool, dry place. Avoid exposure to sunlight or excessive heat.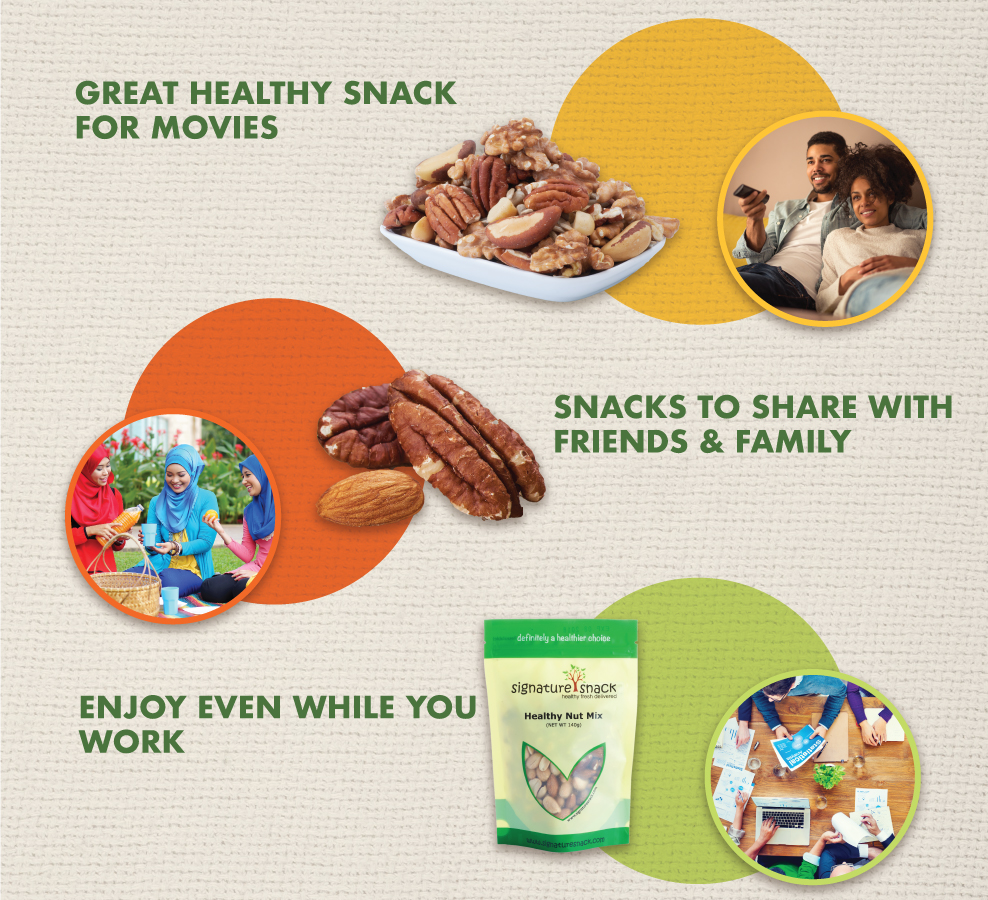 Related Products
Special
Signature Market
Food
Babies & Kids
Health & Beauty
Home