Signature Market
Thai Dried Pineapple Ring
(120g)
Selling : RM 18 (Save 10%)
(
log in
for member pricing )
Natural
About This Product
Always find yourself craving the tart sweetness of pineapples but don't have any on hand? Now you can snack on your favourite thorny fruit while on the go with our Thai Dried Pineapple Rings. Packed with the addictive sweetness of pineapples, our pineapple slices are prepared in easy to eat rings and packed in a resealable bag for you to snack on the go. Despite the pineapple's sweetness, it's actually low in calories and contains no artificial colouring or flavouring too! So, snack on without guilt.
Country of Origin: Thailand
What Does This Taste Like?
Soft and chewy with the natural tangy sweetness of pineapple.
Health Benefits
1. Contain high amounts of vitamin C and manganese which promote energy production and antioxidant defences respectively.
2. Manganese contained in pineapples is also essential in maintaining bone and tissue strength. It may also help in preventing osteoporosis in post-menopausal women.
3. Helps maintain eye health and may even reduce the risk of macular degeneration, a disease that affects the eyes as the individual ages.
4. Contains bromelain which can help reduce excessive blood coagulation thus reducing the risk of blood clots. This makes it a suitable snack for frequent travellers and anyone else at risk of blood clots. Bromelain is also anti-inflammatory and may aid with sinus infections.
5. Low in calories and high in dietary fibre which may help regulate bowel movement.
Usage Directions
Open packet and consume.
How To Consume
1. Open packet and consume directly.
2. Sprinkle over salads or even main meals for a boost of nutrients.
3. Add to a bowl of milk/yoghurt and granola/muesli for a healthy snack.
4. Top your acai bowl or dessert with a handful for a sweet treat.
Ingredients
Thai Dried Pineapple Ring, Sugar.
Allergy Information
Avoid if allergic to pineapples.
Storage Instructions
Store in an airtight container or in its original resealable bag to maintain freshness. Keep in a cool, dry place. Avoid exposure to sunlight or excessive heat.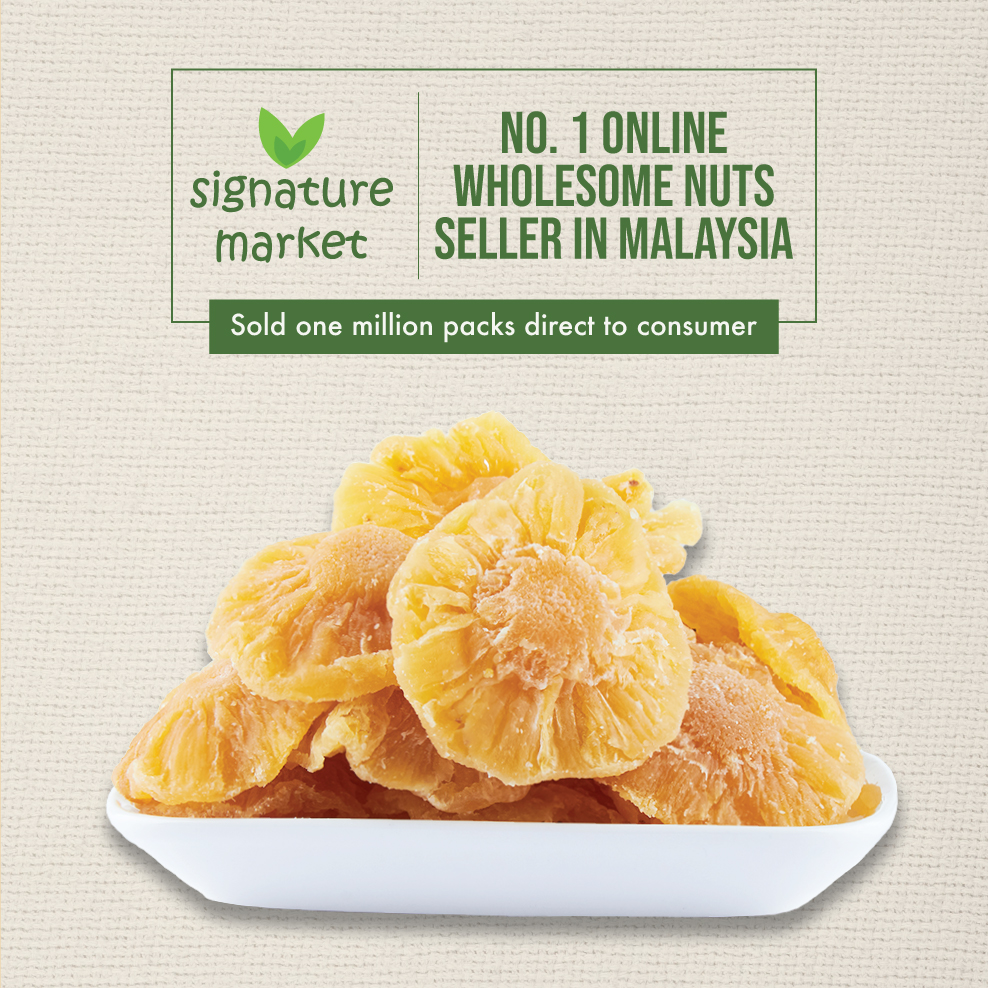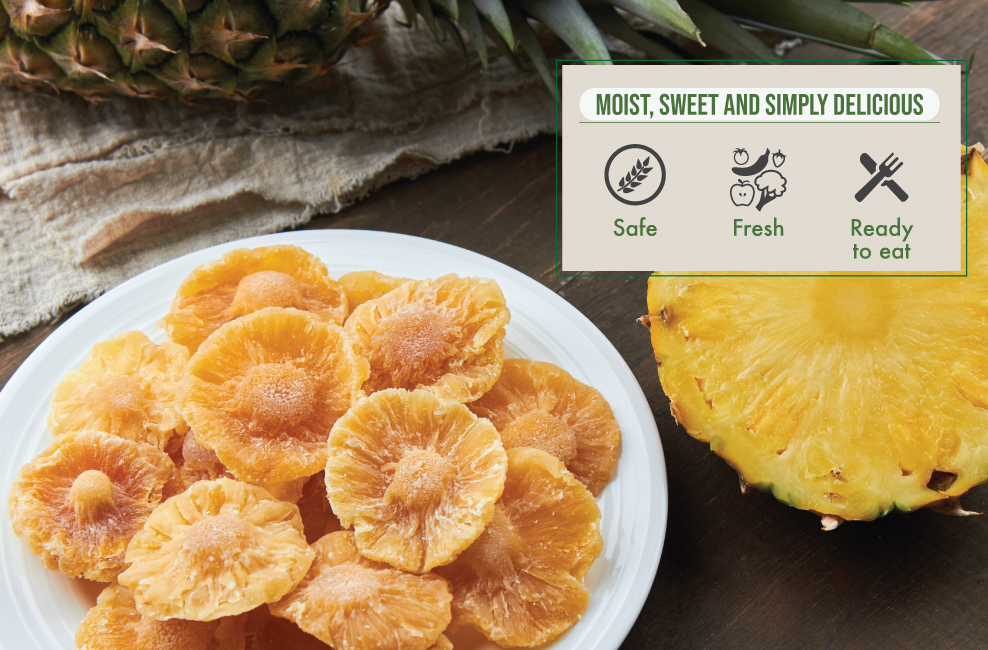 Related Products
Thai Dried Pineapple Ring
(120g)