Plant Origins
Plant Origins Aromatherapy Diffuser With Remote
(550ml)
Selling : RM 125 (Save 30%)
(
log in
for member pricing )

About This Product

Dry air can wreak havoc on even the healthiest of individuals, particularly during flu or haze season. While we can't bring down the rains to wash away the dirty air particles, dust or germs that are floating around, our Plant Origins Aromatherapy Diffuser With Remote does the trick to get rid of them efficiently and effectively.
With a faceted wood grain exterior that will blend in with your existing decor, it's a great way to enjoy your favourite scents while decorating your home. Plus, it has a remote so you can change lighting and timer modes from wherever you are in the room! Plant Origins Aromatherapy Diffuser With Remote can produce mist for up to 6 hours on a full tank of water so you can wake up with radiant, hydrated skin. The atomizing particles help to neutralise dust, germs and other dirty air particles in the air, particularly when it's hazy season. Thus, the diffuser's constant stream of moisturising air reduces the likelihood of illnesses caused by stale air circulating around the room and helps eliminate static. Fans of mist sprays for skin moisturising will also appreciate the extra hydration the mist imparts to your skin and eyes. No more worries about having dry, itchy eyes, cracked lips or painfully dry skin.

NOTE: This package includes one unit of Plant Origins Aromatherapy Diffuser With Remote, a UK 3-pin plug, measuring cup and remote.

Country of Origin: China

Product Specifications
Voltage: 24V 3 Pin UK Plug
Power: DC 24V
Material: PP/ABS/PC material
Colour: Wood Grain
Water Tank Capacity: 550ml
Timer Settings: 1 hour, 3 hours, 6 hours, Continuous.
Lights: 7 colours.
Product Size: Approximately 168.5mm x 148mm
Product Weight: 375g

Health Benefits
1. Improves quality of air in enclosed spaces.
2. Reduce likelihood of dry skin, irritated eyes, dryness of the throat, allergies, frequent coughs, sinus headaches and cracked lips.
3. Humidity above 40% helps deactivate virus particles in the air, making them less likely to be infectious. This helps prevent influenza and unproductive coughs.
4. May help reduce snoring as the moisture in the air can aid with lubricating the airways.
5. Keeps hair and skin moisturised.
6. Reduces allergy, sinus and asthma symptoms.
7. With additional use of essential oils for aromatherapy purposes, it may also help relieve stress, alleviate symptoms of anxiety and liven up the atmosphere.

Storage Instructions
Keep in a cool, dry place. Avoid exposure to sunlight, damp areas or excessive heat.


Buy 1 Get Free Gift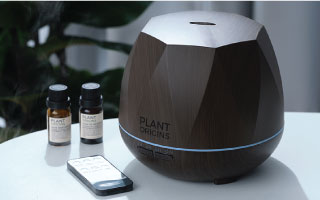 RM 125.00
RM 180.00 (Save 30%)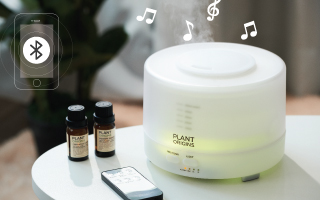 RM 139.90
RM 220.00 (Save 36%)
Related Products
Ratings & Reviews
Share your feedback by reviewing this product. Help other shopper decide whether it's right for them.
sar** n a from Kuala Kangsar, Perak | Posted 3 weeks ago
Good product
Nice packaging and fast delivery. I just try to put my eo and it worked well
Sha***** N M from Kuala Lumpur, Kuala Lumpur | Posted 3 weeks ago
Easy
Easy to handle and very fast delivery!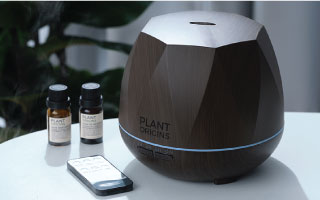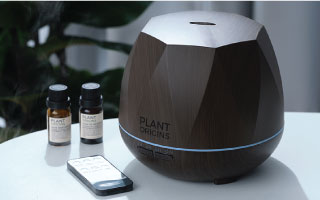 Plant Origins Aromatherapy Diffuser With Remote
(550ml)